An Egg Yolk Separator That Everyone Should Own
There are many recipes out there that require eggs. But sometimes,  you need just one part of it. Some recipes will require just the yolks like what you would use in freshly made pasta or hollandaise sauce, while some recipes call for just the egg white, which you can use to make a healthy omelette with. But the question is, how do you remove the yolk from the egg white? And most importantly, what's the quickest and easiest way to do it, without breaking that very fragile yolk? We think that the Küssi Silicone Yolk Separator is the way to go. Check out the video above.
While there are a number of ways that this task has been accomplished throughout culinary history, the Küssi Silicone Yolk Separator is a nearly fool proof way to get the two parts of the egg separated. For starters, it's made of food grade silicone and it's easy to spot in your kitchen drawer. And because it isn't fragile, like an egg, you can store it anywhere, taking up very little room. The gentle suction lifts the egg yolk away from the egg white, without damaging the yolk itself. Plus, it's completely dishwasher safe so you can keep it clean very easily.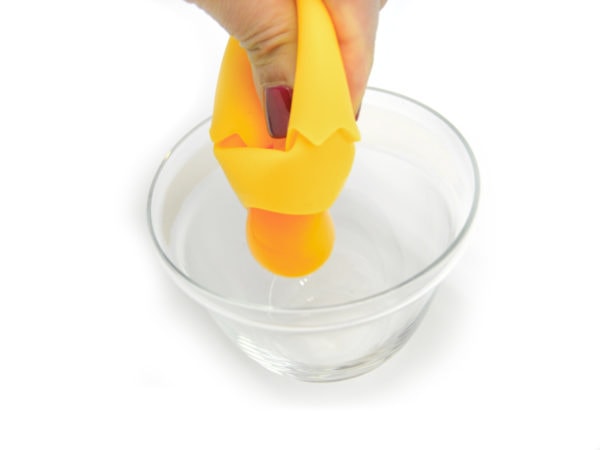 The Küssi Silicone Yolk Separator is one of those kitchen gadgets that every kitchen should have because it works well, is easy to clean, and may inspire you to be even more creative in your kitchen. Check it out at any one of our locations in BC or Alberta or online.
---
---