House of Knives is Home to WÜSTHOF Cutlery in Canada
WÜSTHOF is one of the leading German knife manufacturers in the world. With their rich 200 plus year history and dedication to cutlery, the company has truly earned its place in the upper echelons of knife manufacturing. In fact, to this day, the company still manufacturers all of its knives, right within the borders of their home city of Solingen, which is also known as the 'city of blades'. But did you know that House of Knives was one of the first retailers in Canada to recognise just how special this cutlery brand is? In fact, we've spent over 25 years developing and solidifying this special partnership.
This partnership begins with what Wüsthof President, Harald Wüsthof calls selling "happiness in the kitchen". This is something that we believe in because we don't feel that we're selling just a knife. We like to think that we offer an experience, and hope that we inspire in every one of our customers, the passion to create with happiness in their own kitchens.
In the video above, Derek Marcotte, President of Wüsthof Canada, dropped by our offices, and gave us his take on who Wüsthof is, what they do, and why the products we carry, and the relationships we have with our customers, is such a special one. He also gives us an overview of their new Epicure series, which you can currently only find at House of Knives.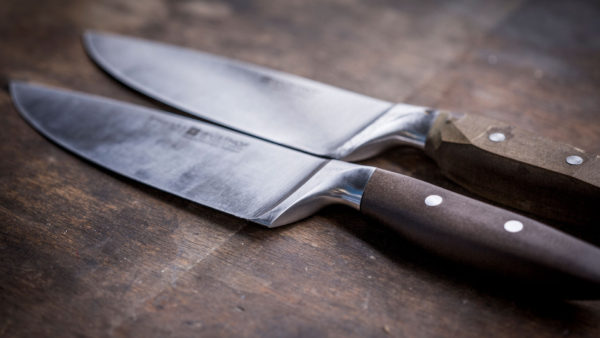 We carry a wide range of Wüsthof cutlery in Canada and we also carry some lines like Epicure that you have to see. And if you'd like to try out a Wüsthof knife for yourself, make sure you visit one of our locations in BC or Alberta. One of team members would be happy to show you what Wüsthof has to offer and how it'll inspire your next culinary adventure.
---
---