House of Knives Featured in Homestyle Magazine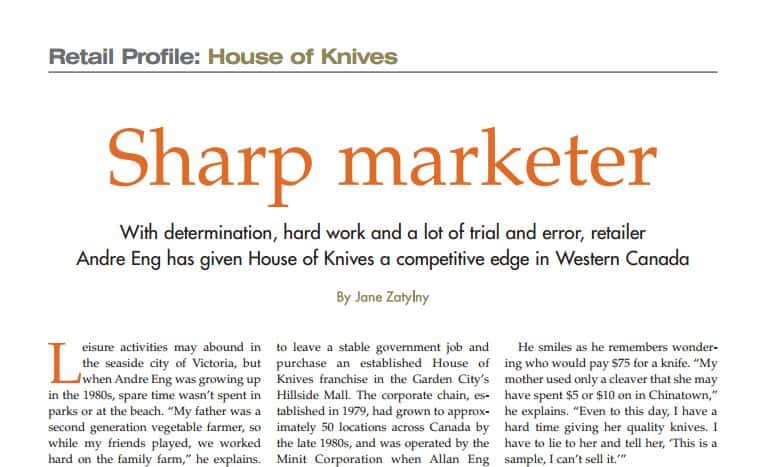 From sleeping on the floor of one of his first stores, to now running 17 locations across BC and Alberta, House of Knives President, Andre Eng, has had quite the journey in establishing the company as the largest chain of cutlery stores in Canada (and maybe the world). Andre started working with his brother Allan in 1987, and has continued to keep the business family run. Today, he shares the responsibility with his wife and partner, Qua-Fung, and through much trial and error, the company continues to grow rapidly.
In the September 2016 issue of Homestyle Magazine, a leading Canadian Industry housewares publication, the story of House of Knives is finally revealed in one of the most comprehensive articles that the company has ever been a part of.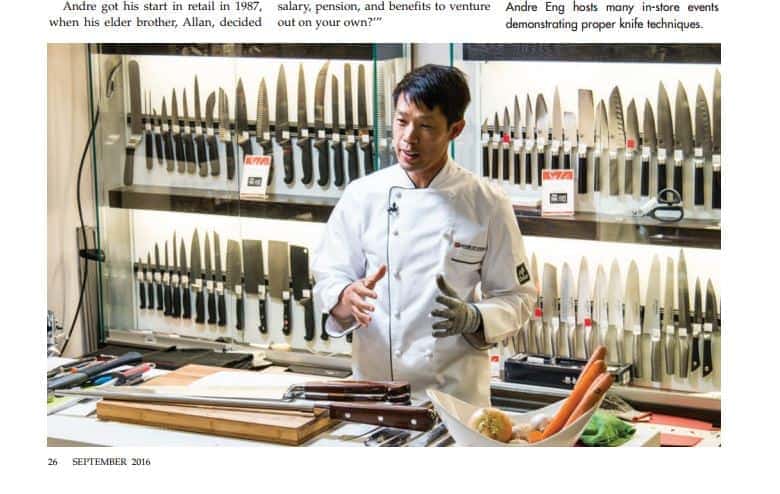 The piece, penned by Homestyle Magazine contributor, Jane Zatylny, chronicles Andre's life as the youngest in a family of four children. It explores his background as a young student in the culinary industry, and how the strong work ethic passed down to him from parents, while working on the family farm, helped to drive his passion to build House of Knives into the company it is today. The House of Knives success story starts on page 26 of the issue below.
What did you think of the story? Does it change the way you see House of Knives? If it did, how so? Did you have any questions for Andre? Let us know in the comments below.
---
---