Welcome to House of Knives, Midnight & Two!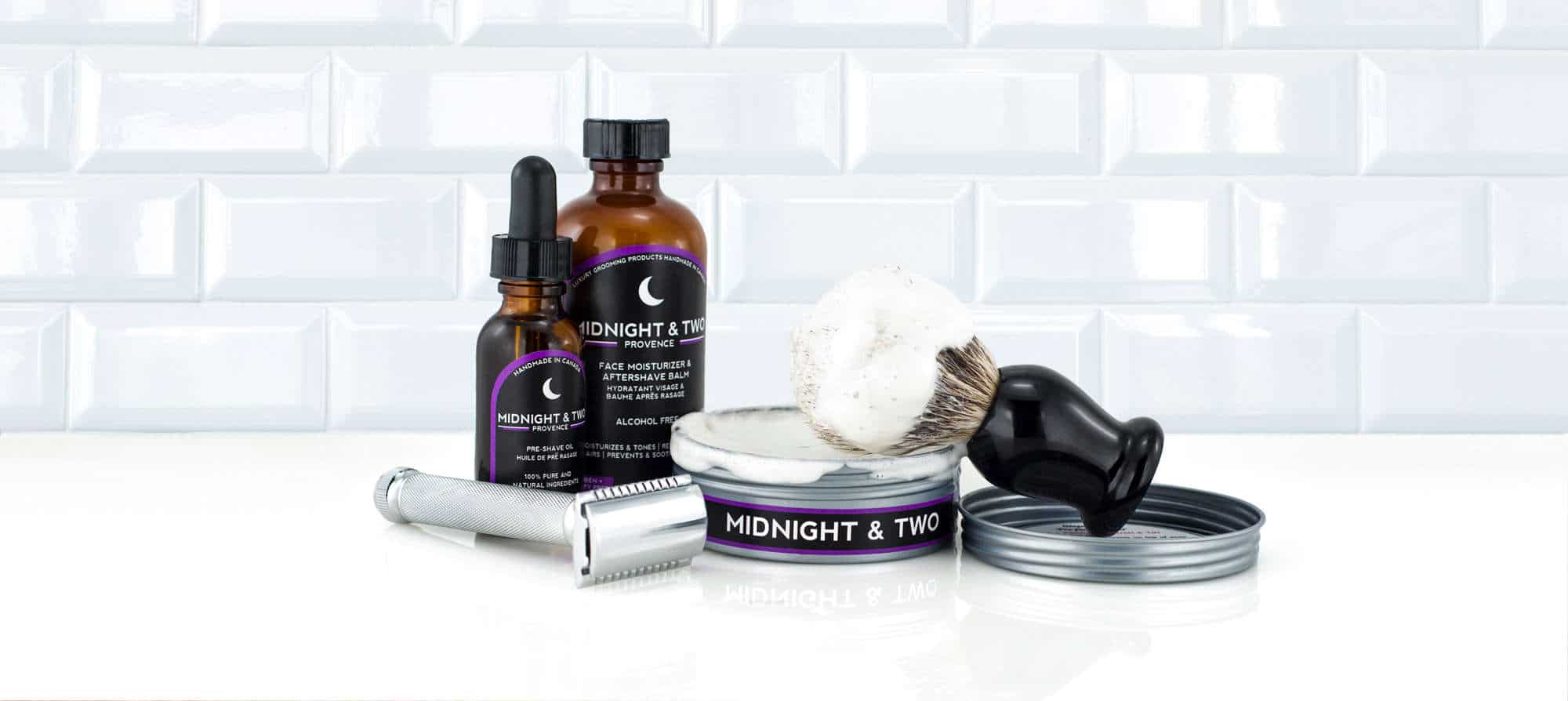 House of Knives is thrilled to be carrying Midnight & Two shaving products. Why's that? Because like House of Knives, they're working towards improving lives through quality and innovation, and we love how they're doing it.
Midnight & Two is a Calgary-based company that makes all their shaving products by hand. But what's really special about them is that their products are made exclusively with natural, organic, and ethically harvested ingredients, without an exorbitant cost. This means no chemicals, irritants, or preservatives make it on their purpose-driven ingredient list, and that's something that you won't find anywhere else. With an all-natural mission statement like that, we are proud—nay, honoured—to endorse Midnight & Two and their vision.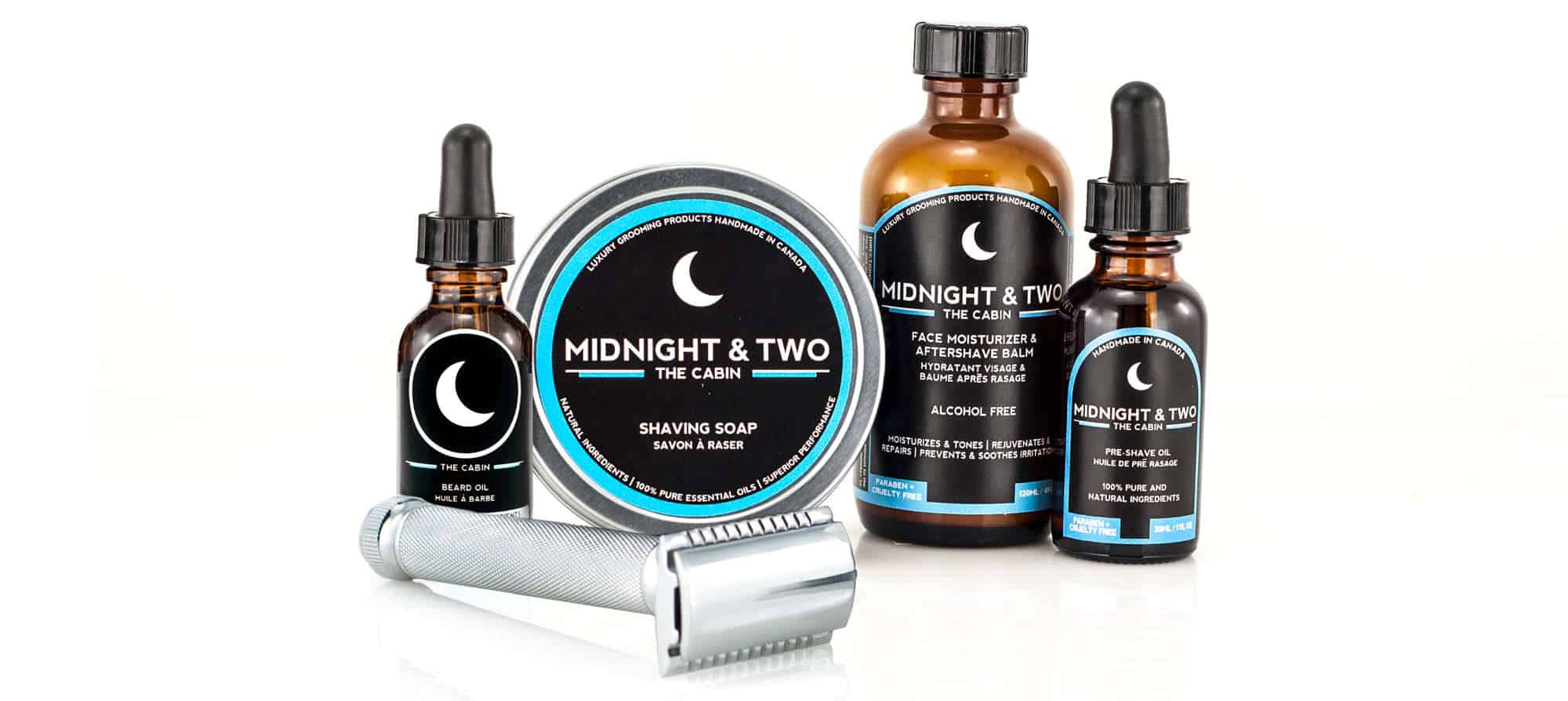 Midnight & Two makes preshave oils, shaving soaps, and aftershave balms for a complete shave care routine. But they also have beard oils for those who maintain rather than shave it all off.
House of Knives carries 3 lines currently:
The Cabin is a deep, woodsy scent. The kind that transports your senses to the thick of an evergreen forest. Contains black spruce, Himalayan cedarwood, and nutmeg essential oils.
Provence is the classic, light scent of lavender. A subtle, fresh scent that has long been a staple of shaving fragrances, it contains calming lavender and tea tree essential oils.
Natural (Unscented) is completely unscented. Perfect for anyone sensitive to smells, Natural contains just the ingredients that make these shaving products work so well.
Indulge with Midnight & Two at House of Knives
House of Knives carries Midnight & Two on our web store, and at all of our 17 stores across BC and Alberta. And psst—with Christmas coming up, these items make a great gift to both the men and women on your list.
Have you tried out Midnight & Two? What are your favourite products? We'd love to hear from you in the comments below.
---
---