We're Celebrating Cutting Boards at House of Knives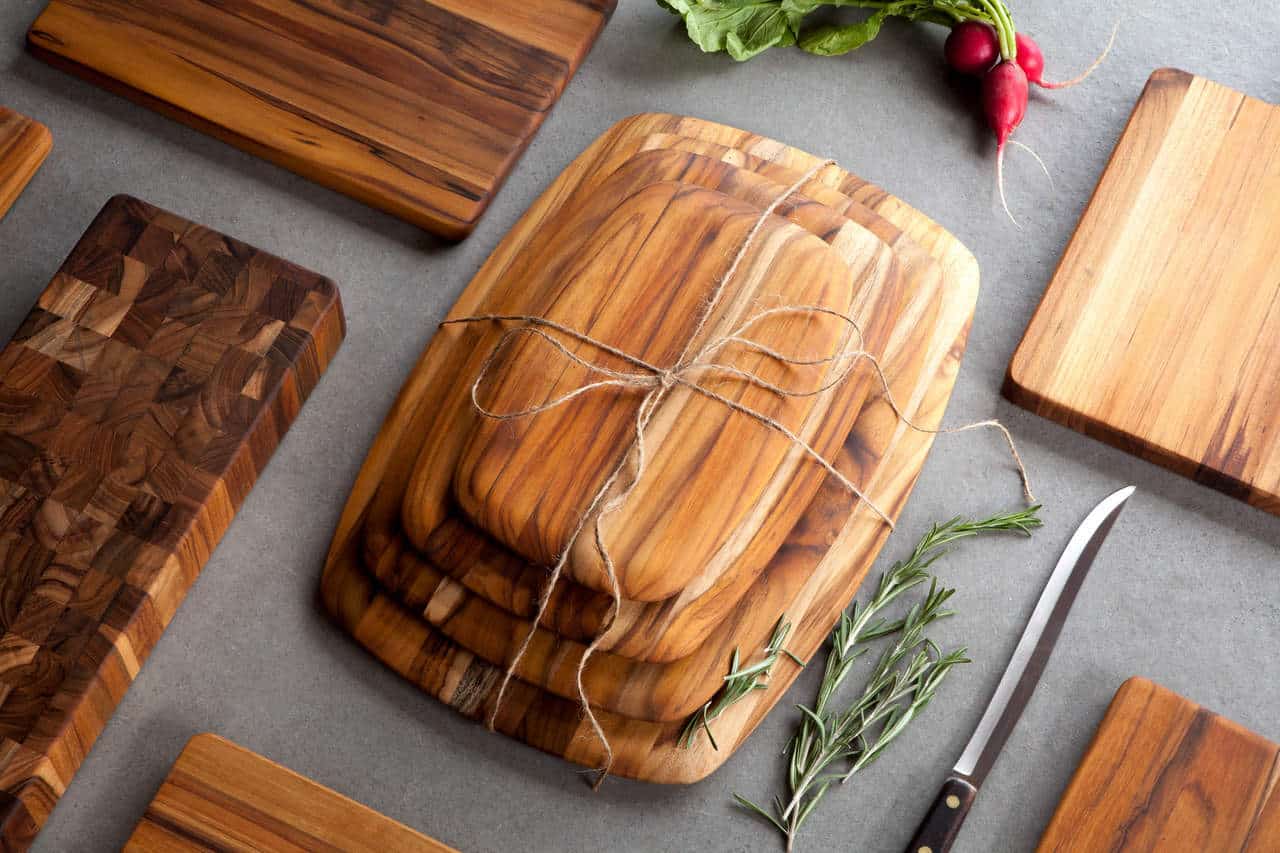 By celebrating kitchen knives this month, we're also celebrating the supporting actors that keep your knives in tip-top condition. One of the most important things you can do to keep your knives sharp is use proper cutting boards. As knife experts, nothing makes us cringe more than the sound of a sharp knife on a too-hard surface. Marble, glass, and ceramic can all have devastating effects on your knives, because they resist the edge of your blade.
That's why when you're slicing onions on these surfaces, you'll notice the blade dulling quicker, and that you need to hone your knife a lot more. However, by selecting softer materials that cushion and give way to your blade when you cut, you'll prolong the sharpness and life of your blade.
Here are some examples of great, knife-friendly cutting boards that will bring out the best in your kitchen knives!
Teak Wood is Good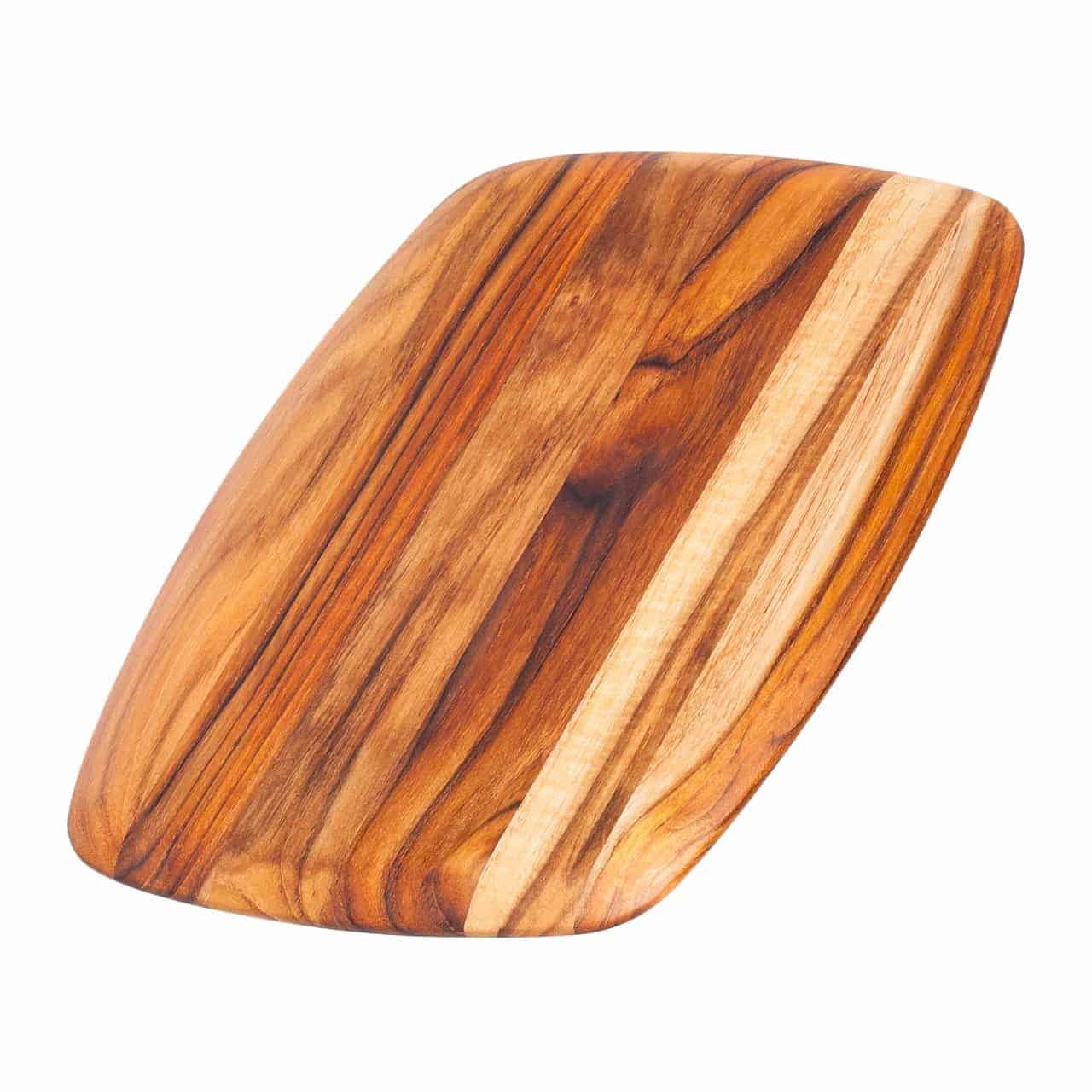 Wood is one of the best cutting board materials out there. It's knife friendly, naturally anti-bacterial, and can be made into all sorts of shapes and sizes. Wooden cutting boards do require regular maintenance, however. This involves applying wood cream or mineral oil so the material continues to resist moisture. It also involves hand-washing to avoid cracking and warping; a dishwasher's prolonged heat and moisture is never good for wood of any kind.
Teak, on the other hand, is a relatively low maintenance wood. It's naturally oily, has a beautiful finish, and maintains its shape extremely well. And because of its oil content, teak boards will resist drying out more-so than other woods. New to House of Knives is the Teak Haus Round Edge Cutting Board, which features a beautiful natural finish and all the benefits of teak wood. The 12″ x 8″ surface is enough room for most kitchen tasks, and the material is sourced from sustainable forests.
Also available is the Teak Haus Marine Square Cutting Board, which measures 8″ x 8″ and is great for smaller and juicier tasks with its built in juice groove.
Chop & Grip on Any Surface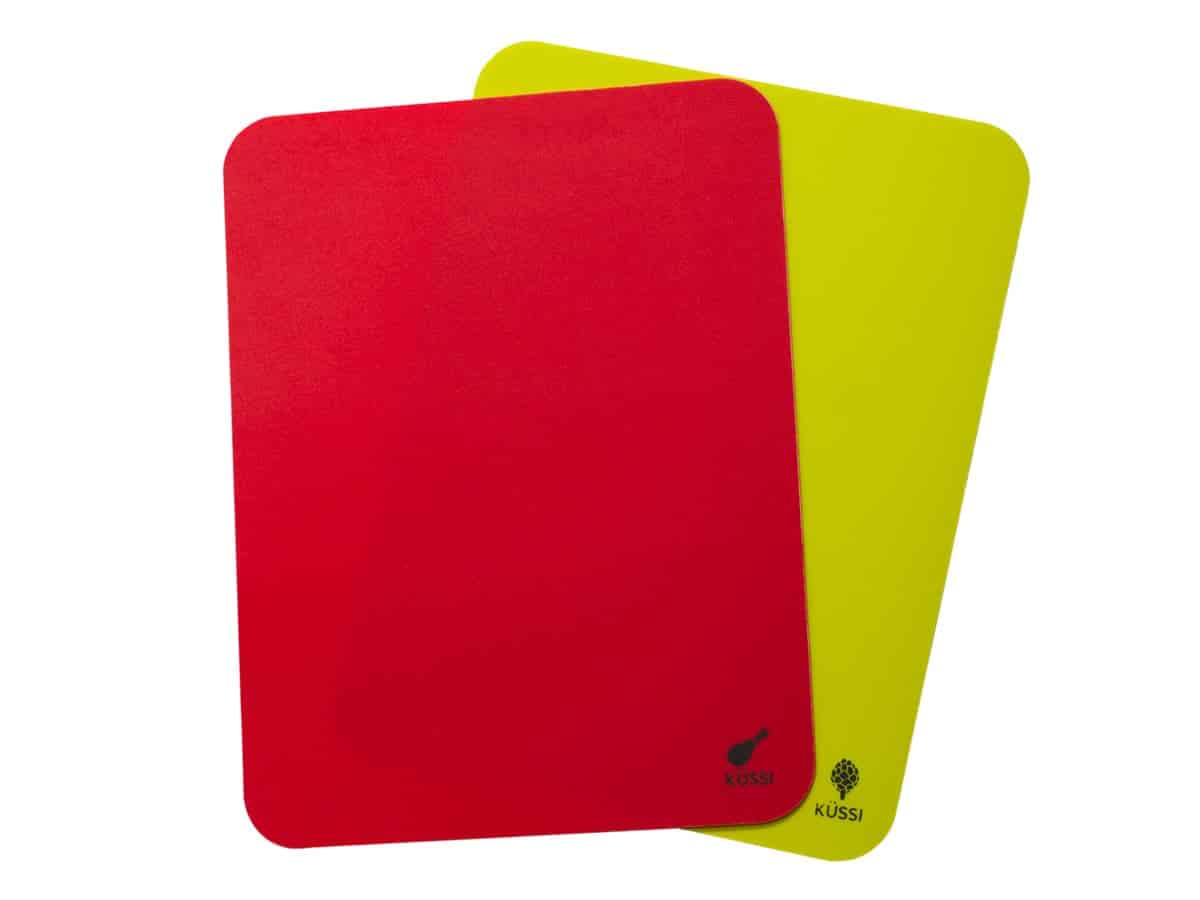 When you're vacationing at a place with a kitchen, you may notice that the tools aren't exactly the best. The knives are usually dull, and the cutting boards are made of an edge-killing material (hence, the dull knives). It's hard to get anything done in a kitchen like that! In addition to travelling with your own knife bag and cooking tools, we'd also recommend throwing a set of  Kussi Chop & Grip Cutting Mats into your luggage as well.
The Kussi Chop & Grip Cutting Mats come in a set of two or four, and are the perfect solution for adapting any flat surface into a knife-friendly one. And because they're colour-coded, they're perfect for segregating your raw ingredients from your cooked ones. Their flexibility allows them to be easily tossed into your carry-on bag (without the knives of course), and the knife friendly plastic will keep your tools nice and sharp for the duration of your trip.
At home, the Kussi Chop & Grips can even be placed on your existing cutting boards, making clean up easier, and allowing quick transfer of ingredients to a pot or pan.
Self-Healing Super Wood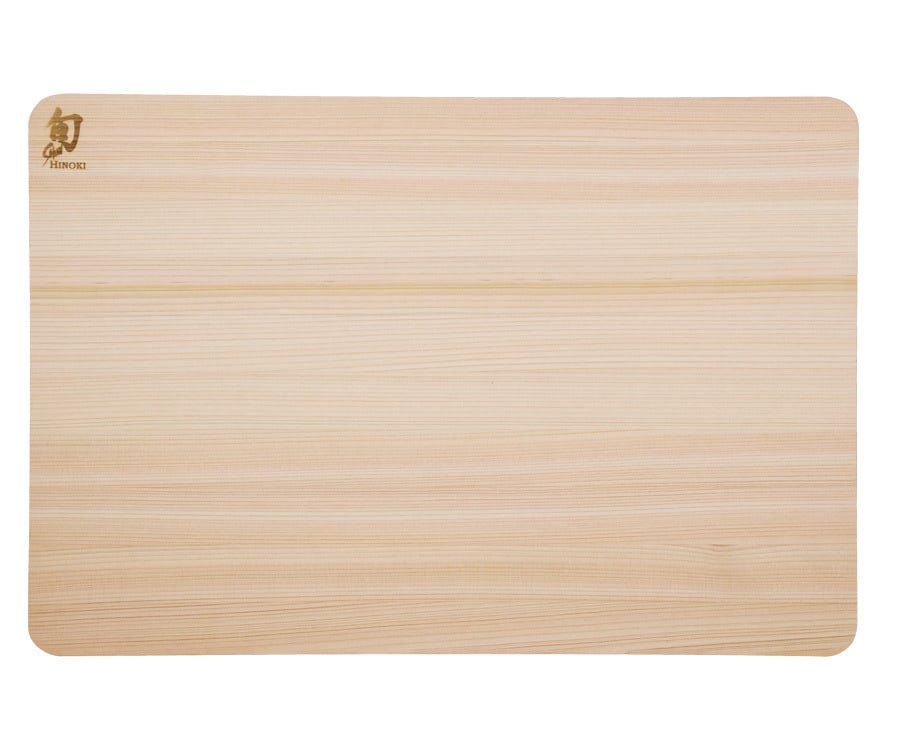 Cutting boards made of Hinoki wood, a Japanese cypress, are highly sought after for their suitability as a cutting surface. Hinoki wood is "self-healing," meaning it's able to conceal cutting damage quite easily for a longer lasting surface. The material is also naturally water-resistant, like teak, and doesn't require you to oil it. In fact, all you need to do before using a Shun Hinoki board is just wet it so it doesn't stain.
Unlike other wood cutting surfaces, Hinoki wood has a beautiful natural scent that masks any unpleasant ones. Having said that, Shun does recommend to wash your board with a mild detergent after use, towel dry, and then air dry, away from direct heat sources and sunlight.
Speaking from first-hand experience, Shun Hinoki boards do have an enticing scent. The ones in the HOK kitchen see all kinds of daily use and abuse—yet still look pretty good.
Kitchen Knives Deserve a Good Cutting Board
If you want your knives to last a lifetime and perform effortlessly, make sure you upgrade to a knife-friendly board. Especially if what you're using is on the list of knife dulling materials (marble, glass, and ceramic—no way!). Every House of Knives location is equipped with the cutting boards we talked about today, as well as cutting boards made with other knife friendly materials. Give them a try the next time you're in or shop online 24/7.
Our Knife Event is now on through October 13, 2017.
What are you cutting on at home? Have any tips for working with different types of materials? Let us know in the comments below.
---
---