We're Celebrating Kitchen Knives at House of Knives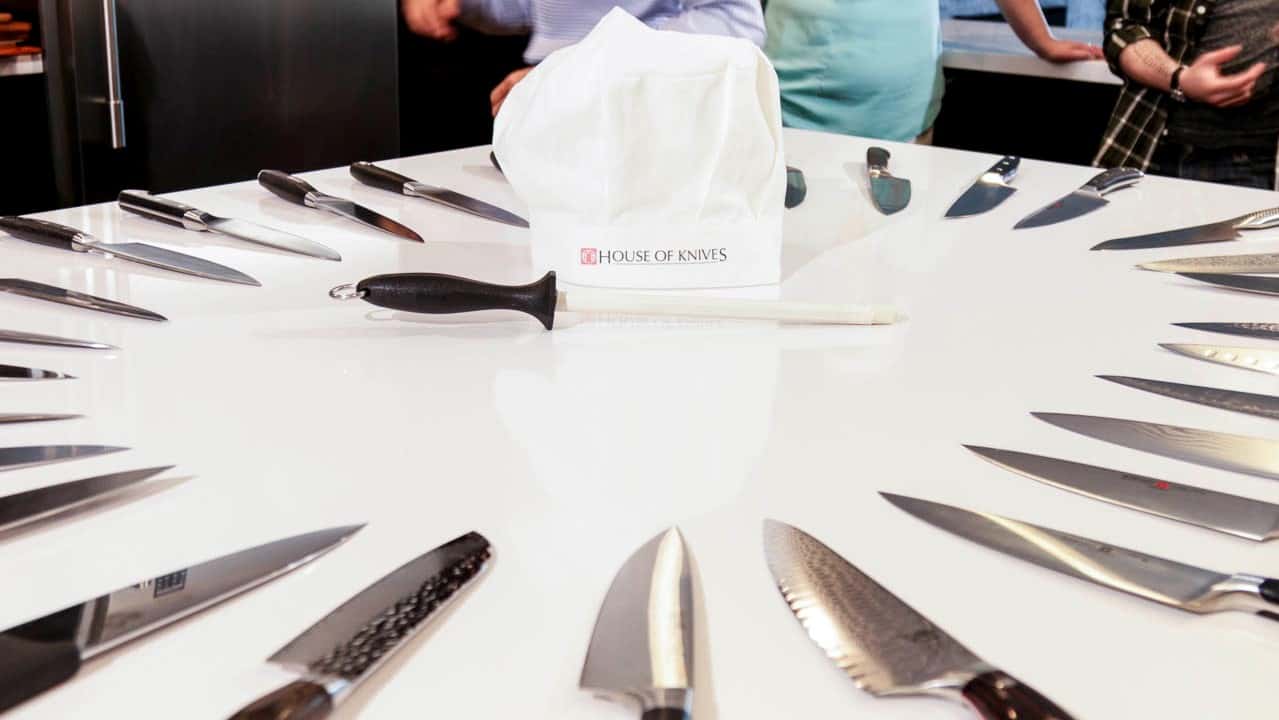 House of Knives celebrates kitchen knives every day. It's our bread and butter and nothing makes us happier than getting the right knife in your hands. They are our most trusted tools and are relied upon for making our most ambitious holiday meals come to life. From the glorious turkey with all the trimmings, to the equally important for grilled cheese sandwich for our most picky little eater. Without these precise tools, how else are you going to cut out a smiley face from a single piece of cheese and expertly grill it into the bread? That's why from August 18 – October 13, 2017, our house belongs to the kitchen knives!
What if you don't have a great set of kitchen knives? Here are three highlights from this event that shows off the diversity of the knives we carry.
Quality Kitchen Knives For Everyone
One of the things that many get fixated on is the price of a knife. Does the price of a knife necessarily make it a better knife? The answer to that is, it depends. Just like how a the most expensive exotic sports car, would not be appropriate for daily driving on rough roads, the most expensive knives may not work well for the daily grind in a commercial kitchen. It 100% depends on how you plan to use a knife most of the time and how you care for them. This will directly impact how long a knife lasts, and how enjoyable one is to use.
Victorinox Fibrox 8 Inch Chef Knife
For example, the Victorinox Fibrox 8 inch Chef knife is one of the most popular knives in commercial kitchens. Made in Switzerland, the knife features a comfortable handle, and a blade that is easy to resharpen. While it's not as sharp as higher end knives, it does have a reputation of being extremely durable thanks to its softer steel. It's the perfect knife for taking out in the backyard for a BBQ. A place where knives may get handled roughly, or by other people that might not care as much about your tools as you do. The polished finish is also easier to clean with soap and water, after you accidentally leave tomato guts or BBQ sauce on it. Plus, you'll feel great about the reasonable price.
You can check out the entire Victorinox Fibrox Series right here.
WUSTHOF Classic Ikon 8 Inch Chef Knife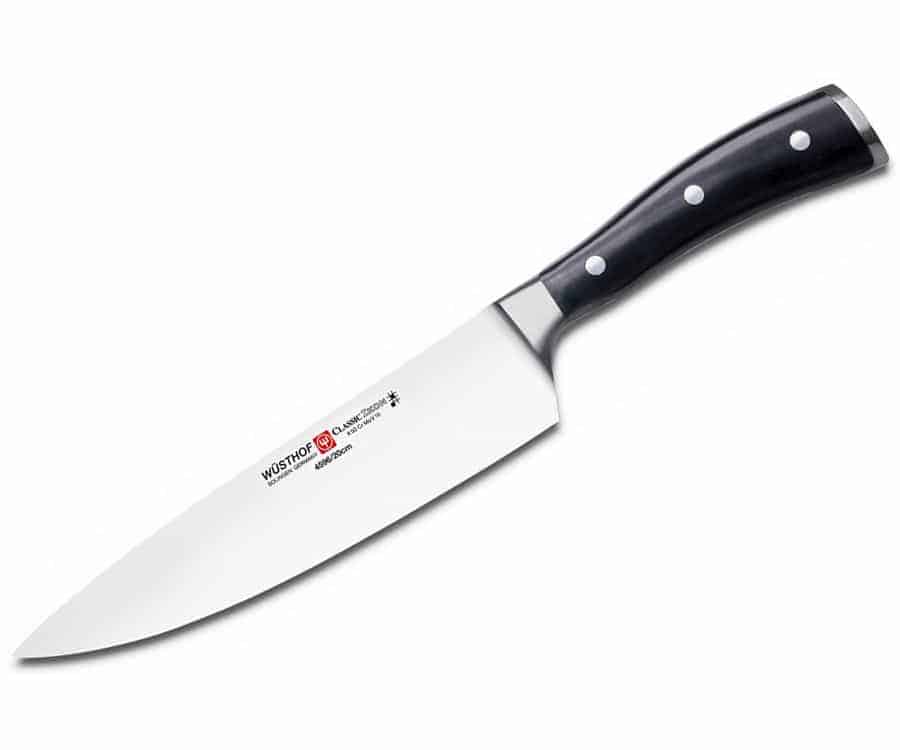 Inevitably, our kitchen knives don't seem so shiny anymore and we just want to upgrade to something better. And when it comes to kitchen knives, you can't go very far without running into Wusthof. A company with 200 years of history and a philosophy of producing happiness in the kitchen. Nothing makes us happier than putting a WUSTHOF Classic Ikon 8 inch Chef knife in our hands.
From the bolsterless design, which allows us the full benefit of the German steel blade, from tip to tail, to the ergonomically curved handle that feels right in any sized palm, the WUSTHOF Classic Ikon 8 inch Chef knife is definitely hard to let go of. With this knife, you're starting to get into a slightly harder steel, which gives the knife the ability to maintain an edge longer, but its still resilient enough to slice through more challenging boneless ingredients. It's going to be heavier than the aforementioned Victorinox, but that simply means it will do more of the work for you. Yet the balance of the blade and handle will make it feel like a much more nimble knife. It's currently on promotion.
Check out the entire Wusthof Classic Ikon series right here. For something a little more special, you can also get them in a beautiful creme colour.
Shun Hiro 7 Inch Santoku Chef Knife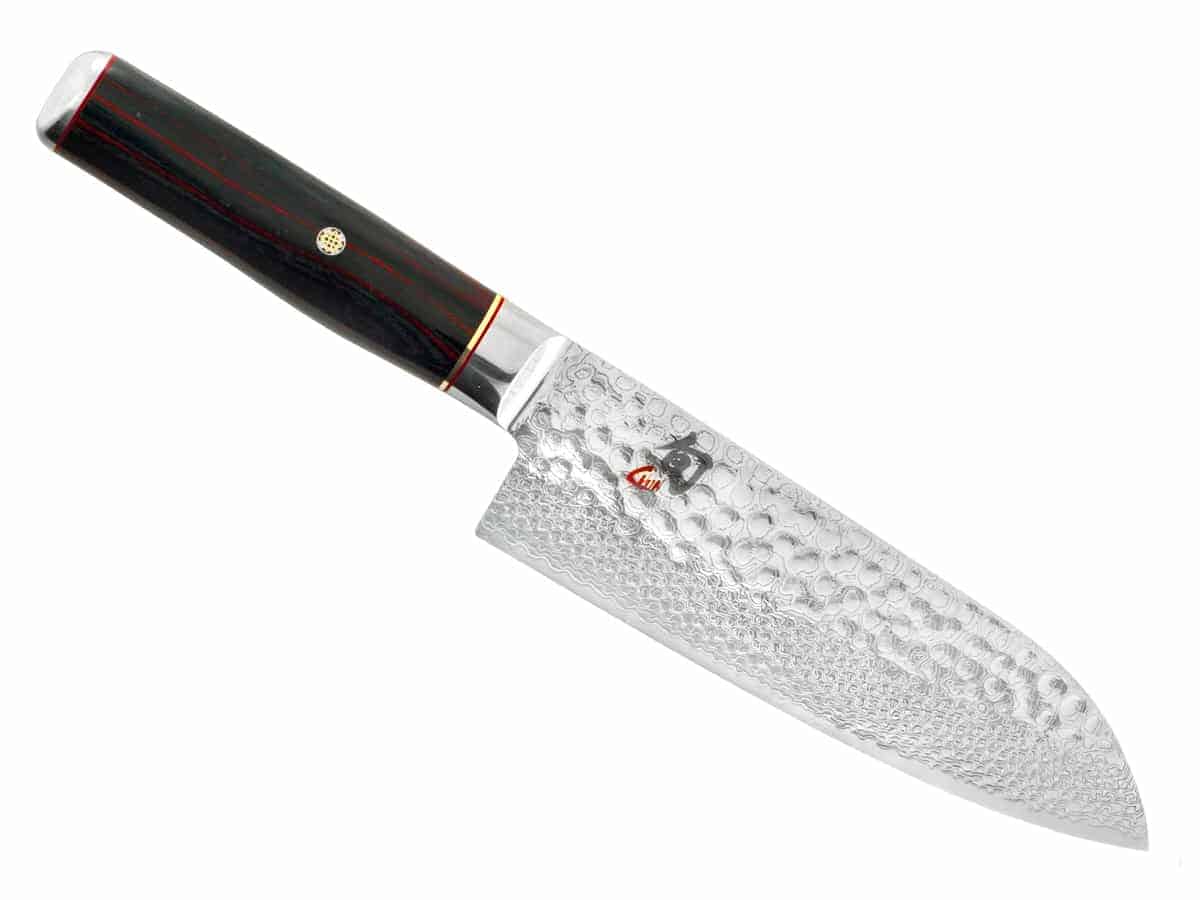 Shun has a reputation for producing some of the sharpest and most beautiful kitchen knives in the world. The company has taken old world techniques and design from Japan, and have fused them into technologies of the modern world. Owning a Shun is very much like ascending to a different plane of kitchen knife understanding, but is not a place for true beginners or those who use knives in a more utilitarian fashion.
For starters, all Shun knives, including this beautiful Shun Hiro 7 inch Santoku, use a much harder steel than European or Western knives. This gives the blades that razor sharp quality that the company is known for. And because the material is much harder, the blade angles and profiles can be much thinner, resulting in a lighter and more nimble knife. It's in direct contrast to the Wusthof Classic Ikon, which uses its weigh to help the blade do the work. The Shun Hiro Series 7 inch Santoku leverages its sharpness. The materials used, and the process of producing a blade of this precision, all add up to a premium price. But when one realises just how much effort it takes to create a Shun knife, it almost seems "too inexpensive".
When you're ready for a Shun knife, you definitely will have developed technique that employs more finesse and a lighter touch. The Shun Hiro 7 inch, along with the other knives in the Hiro series, excel at slicing boneless meats and vegetables using a smooth rocking motion. There's nothing else that feels like when it effortlessly slices through ingredients. They might not be for you if you remove avocado pits by prying them out, break down chickens and don't care how many bones get in the way,  or chop hard crispy bacon.
Check out the entire Shun Hiro Series right here.
Your Next Kitchen Knives Are At House of Knives
Whether you're a seasoned pro on the line at a commercial kitchen, or a home cook that loves to create on the weekends, we're certain we'll have something that will bring happiness to your kitchen. Make sure you come see us at one of our 17 locations in BC and Alberta, to try out some of the knives we've talked about here, or something that speaks directly to you.
Whatever your culinary aspirations are, we not only have the knives you want, but we also have what you need to sharpen them, take care of them and store them as well. Can't find what you need in store? We're also available online 24/7 with a wide selection.
Do you have any questions about knives? Or stories about your first knife, your next knife, or the knife you aspire to own? Let us know in the comments below.
---
---