House of Knives Featured on CTV's Foodie Friday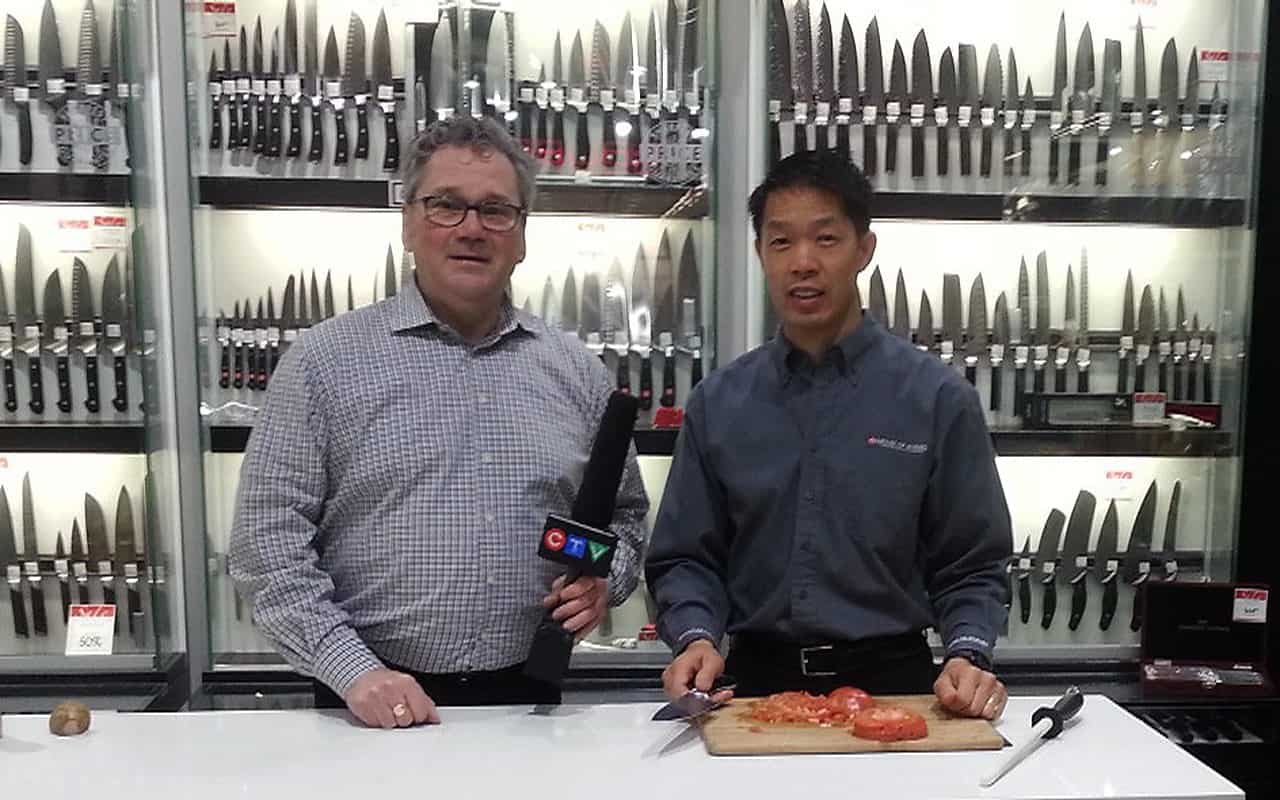 This past Friday, House of Knives was featured on the CTV News Vancouver Island show "Foodie Friday" hosted by Bruce Williams. Filmed at our Hillside Mall location in Victoria, BC, our President Andre Eng explained to foodies and home cooks what a good chef knife can do, and told them what to look for in their next chef knife.
If you're having problems viewing it above, you can check out the entire segment right here.
Keeping it Sharp
While upgrading to a state of the art chef knife is always a treat, Andre stresses that the most important thing with any knife is to simply keep it sharp. A sharp knife cuts easily and keeps our fingers safe. A good way to keep that blade sharp is to bring it in for an annual sharpening at any House of Knives location, or to simply use a high quality honing steel. Further to that, it also matters what you cut on.
If you've ever cut on glass or even stone/ceramic surfaces, you'll want to stop now. These surfaces can severely dull or even damage your blade very quickly. That's why the cutting surfaces we carry are made of bamboo, high quality woods like Hinoki, and manufactured materials that are safe for gliding your knife over. You'll never see anything that will harm your treasured kitchen companion in our selection of cutting boards.
The ABCDs of a Chef Knife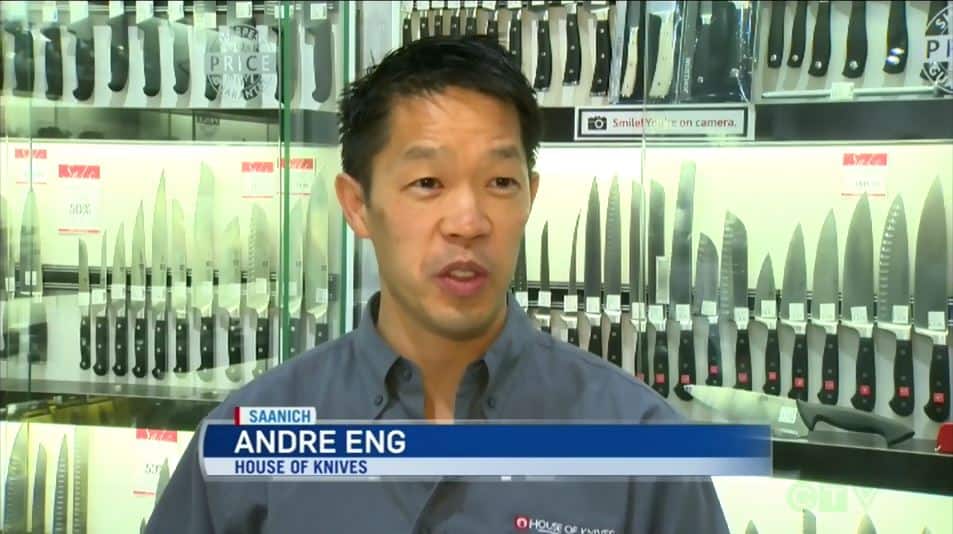 When it is time to upgrade to a new knife, it's important to keep in mind the ABCDs. As Andre explained, "A" is for Alloy and how long the knife will hold its edge, "B" is for how well it Balances in your hand, "C" for the Construction of the blade (whether it's stamped or forged etc), and "D" is for Design which encompasses not only aesthetics, but also how it feels in your hand. Something that you'll want to experience in person at any one of our locations.
Featured Products
Products featured in the segment include:
To find these products, more wonderful knives, and the things that keep them sharp, please visit any of our retail locations or shop online.
---
---