Victorinox Travel Gear – 5 Adventure Essentials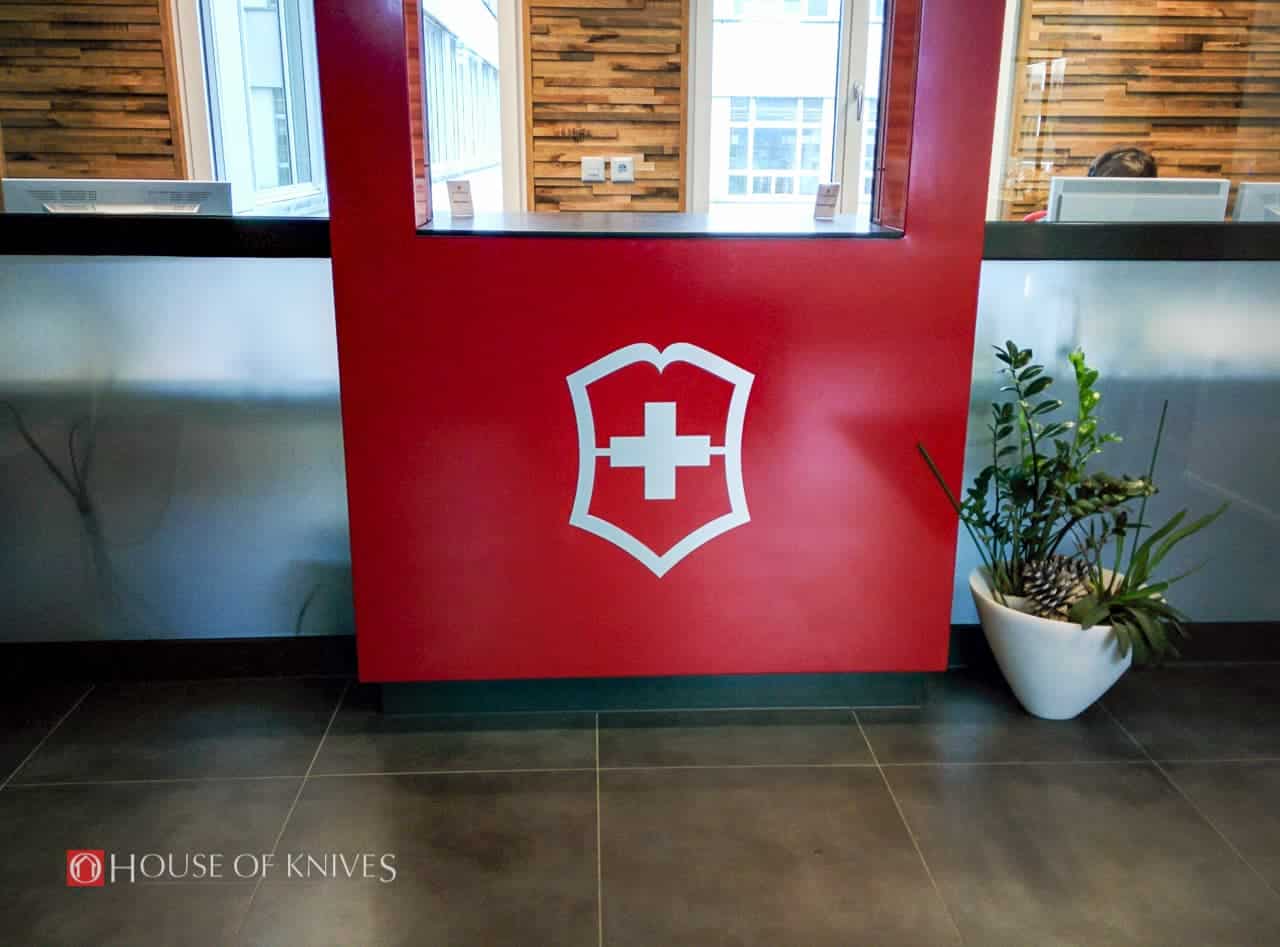 After all this time, the classic Victorinox Swiss Army Knife is still 100% made in Switzerland and built to last a lifetime. This has earned Victorinox high praise, and has even led to their famous knife being featured in shows like MacGyver. As a thoughtful, home-grown company, Victorinox has infused their high-quality philosophy into other categories, like their Victorinox Travel Gear collection. A collection House of Knives is proud to offer customers in Canada.
Victorinox Travel Gear represents tried-and-tested accessories that complement your travel experience, whether you're using Victorinox branded luggage, or that faithful suitcase that's been with you all over the world. While there are many products in the travel gear lineup, we've chosen five that are must-haves for your next adventure.
Just the Essentials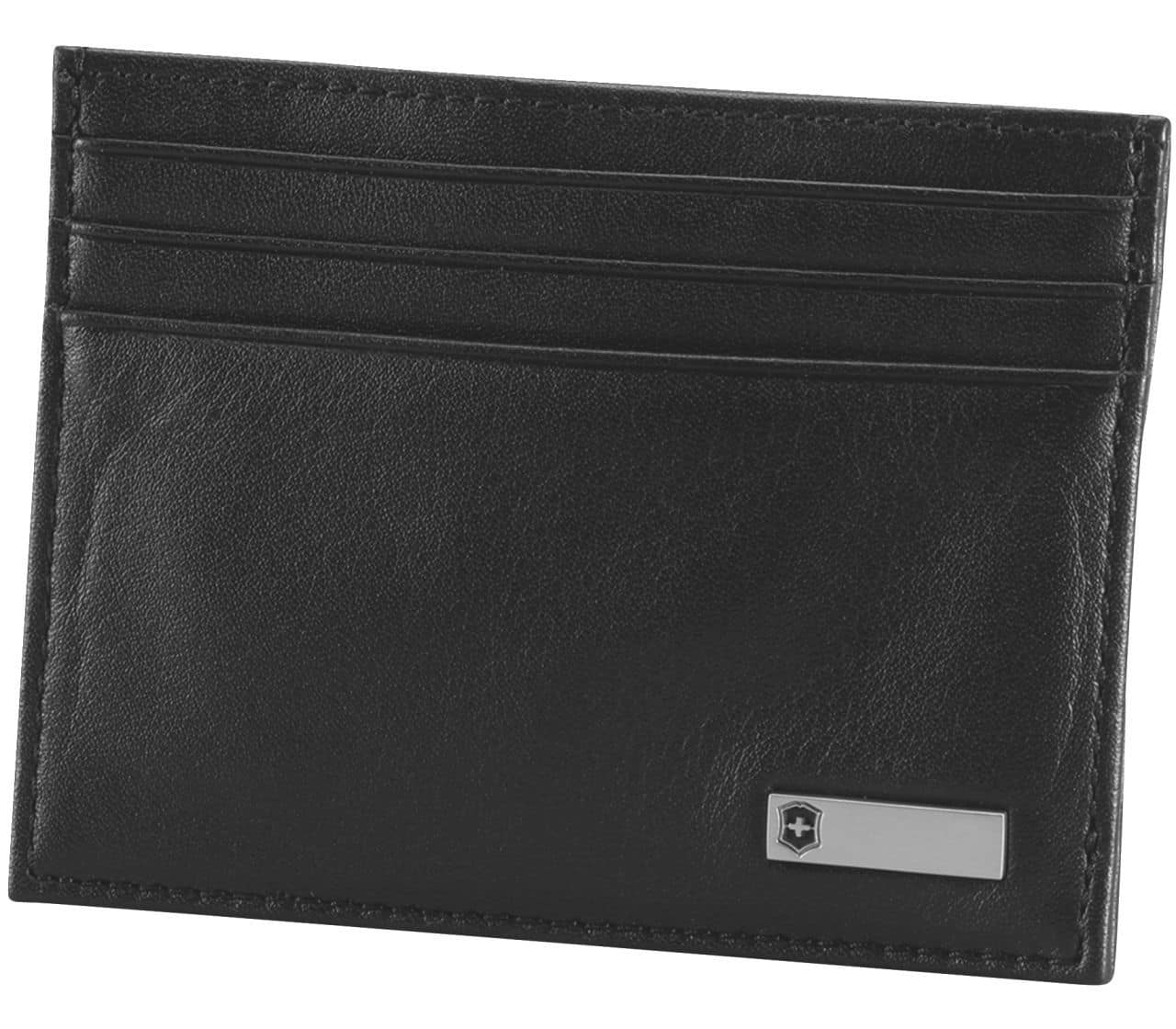 One of the things that we most often overload are our purses and wallets. While fine at home, it can really weigh you down when you're travelling, and make you a target for pickpockets. That's why the Victorinox Rome Money Clip is such a good idea.
The Victorinox Rome Money clip is made for only the essentials. It has a money clip on the back for foreign currency, and three slots on the front for credit cards and ID. The slim form, light weight, and limited storage allows it to slip easily into your front pocket, making it more difficult to snatch. And because it limits what you can carry, you'll only carry what you need.
Save on Baggage Fees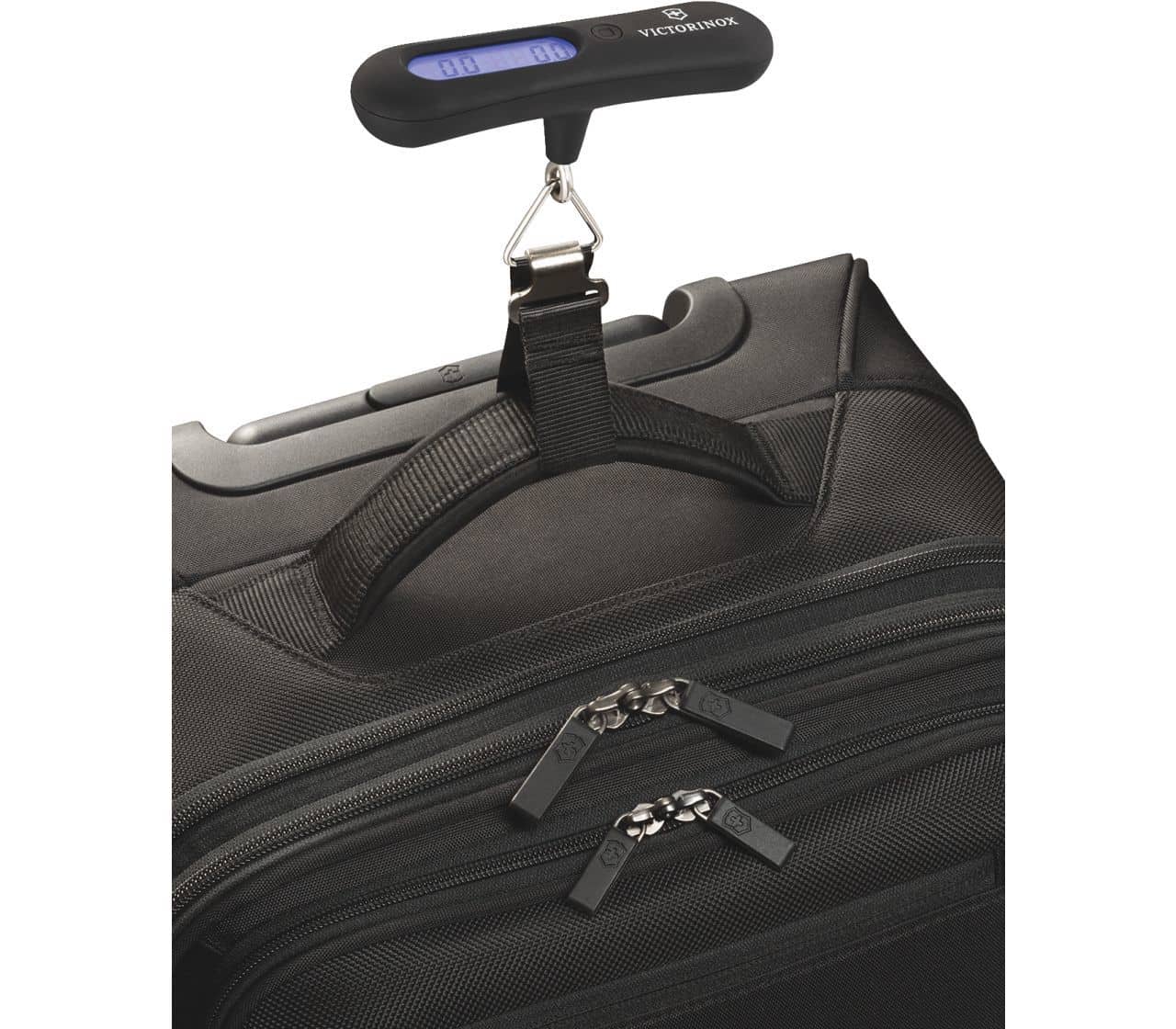 Baggage fees are one of the most annoying things to deal with when you're flying, and many airlines are starting to really crack down on overweight baggage. So, instead of having your bags sprawled out across the airport floor as you desperately try to re-accommodate that extra pound, just use the Victorinox Digital Luggage Scale.
Whether you're about to start your trip, or about to fly home, the Victorinox Digital Luggage Scale will tell you if your luggage meets the weight requirements. The large digital screen is easy to read, and it can be switched between imperial and metric. Just hook it to the handle of your suitcase and pick it up for an instant reading.
Keep Devices Charged and Protected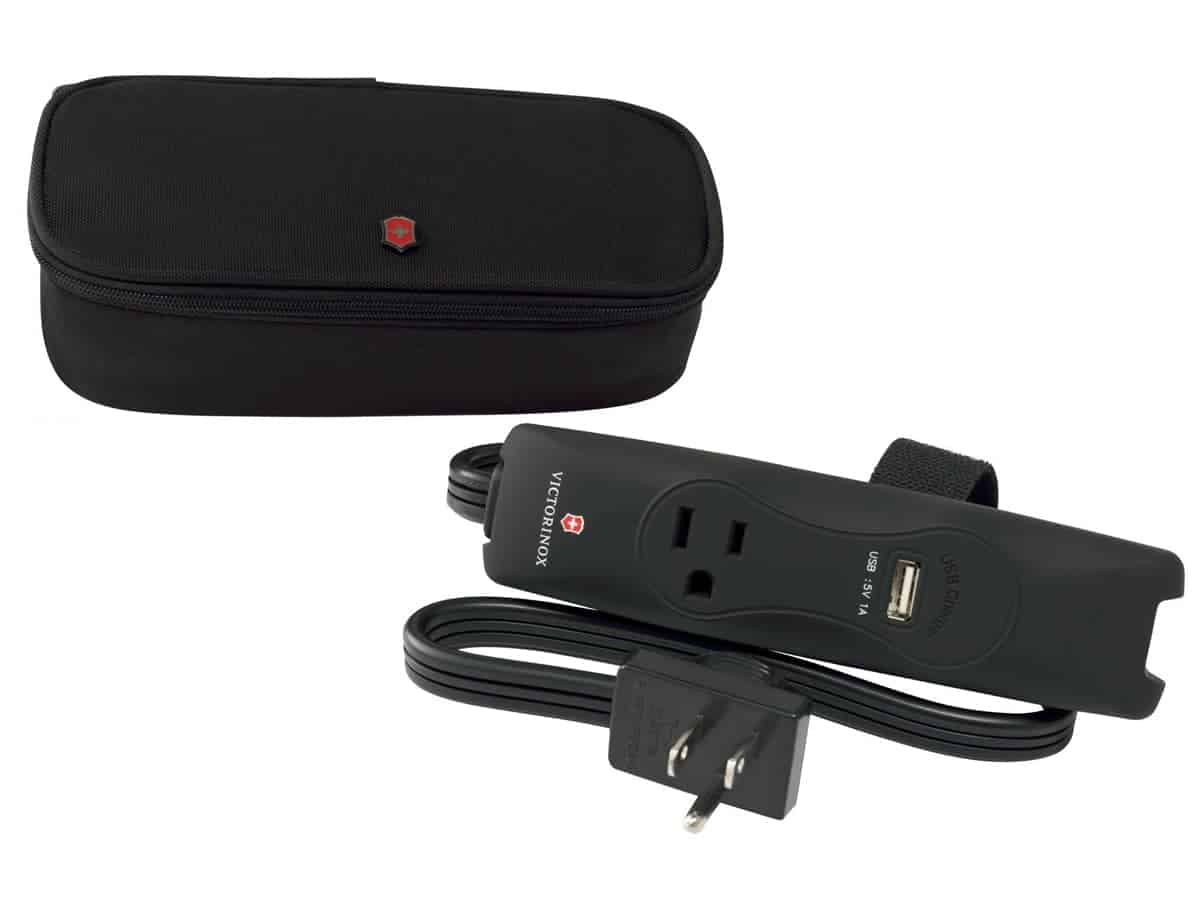 Do any of us go anywhere without our smartphones nowadays? Whether you're reading on a tablet, or taking your DSLR on vacation, you'll need to charge your devices eventually. That's where the Victorinox Travel Power Strip comes in handy.
The Victorinox Travel Power Strip is one of the most useful items in the Victorinox Travel Gear lineup. For starters, you have a USB port for charging your phone, plus three more outlets for your other power needs. Wrapping up and plugging into its own outlet, the Power Strip stores tidily inside a zippered travel case, which can hold your other charging or adapter cables. Small enough to fit in a carry-on for charging during a layover, and it gives you a bit of extra reach to the outlets in your hotel room, too.
The best part about this product is the surge protection it provides, in case you're trying to charge with a dodgy outlet. Keep in mind it is compatible with 125V outlets only, so make sure wherever you're travelling supports that voltage.
Extra Space in the Least-Expected Place
Inevitably, travelling leads to sightseeing and a bit (or a lot) of shopping. For those pursuits, you're going to want to have a light backpack with you for snacks and souvenirs. But if you're packing as light as possible, a backpack takes up too much precious space in your main luggage. That's why the Victorinox Packable Backpack is such a great Victorinox Travel Gear item to take with you on your next trip.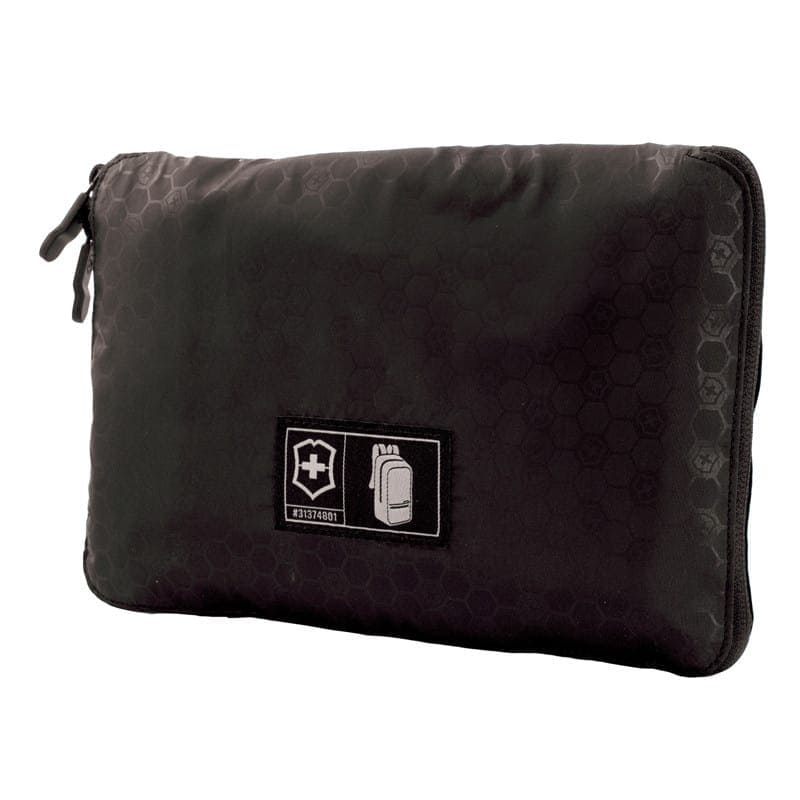 The Victorinox Packable Backpack starts off in a pouch no bigger than a school pencil bag, but quickly unfolds into a backpack that measures 25w x 46h x14d cm. It's useful for storing souvenirs, food, or even your camera with an appropriate padded insert for protection (sold at camera stores). Once you're done with it, fold it back up and pack it into your luggage or carry-on. It's also very handy for conveniently carrying food and drinks before you board your flight.
Always Have a Plan B
We don't always want to think about the worst case scenario, especially when we're planning to have a great time travelling. But one of the risks of travelling is theft, and in particular, the risk of getting pick pocketed physically and electronically. That's why, in addition to carrying as little as possible with the Victorinox Rome Money Clip, you might want to have a second set of ID and payment methods, in the Victorinox Concealed Carry Belt.
The Victorinox Concealed Carry Belt sounds like a weapon, but it's a "weapon" against physical and electronic theft. Worn under your clothing, it's nearly impossible for a pick pocket to take from you. In addition, the RFID protection ensures that electronic card-skimming methods are immediately thwarted. There's also room for additional currency, and the lightweight material makes it comfortable to wear.
Where To Find Victorinox Travel Gear
House of Knives is proud to be home to a wide selection of Victorinox Travel Gear in Canada, including the great items featured in this guide. If you have time before your next trip, make sure you drop by any of our locations in BC or Alberta or shop online.
Do you have any great travel gear advice to share? Please share in the comment area below.
---
---