Top 10 Ingenious Ways to Use Gear Ties in a Pinch
If you're not familiar with Nite Ize Gear Ties, allow me to improve your life. Gear Ties are "extreme" twist ties that have been coated with rubber, and contain a thick, yet strong, flexible wire inside. They come in multiple different sizes ranging from 3 inches to 24 inches. These things are extremely durable. They're completely waterproof, UV-resistant, bendable in any which way you choose, and they won't mark or scratch anything they come in contact with. You can create almost anything you need on the fly with these ingenious little twist ties.
To help you find more uses for these ingenious inventions, check out our list of top 10 ways that our House of Knives staff have used Gear Ties in a pinch!
1. To Create a Tourniquet
So this one works really well. I was definitely cutting off circulation here, and I had to put that cloth underneath the Gear Tie to keep it from pinching my skin. This is a great use if you don't have the materials for a proper tourniquet just hanging around, or if you don't actually know how to tie one.
2. Splint Your Fingers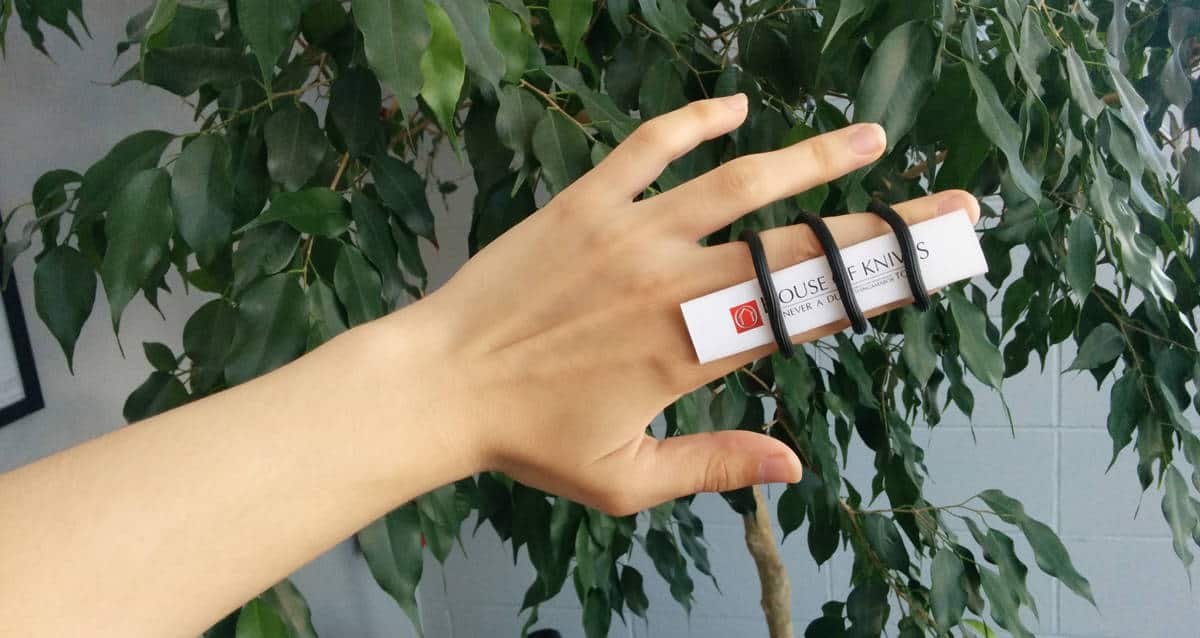 Another surprisingly effective medical use! I wrapped a 12″ Gear Tie around my fingers and used a couple business cards as a support. I wasn't able to bend my fingers at all.
You should consult a doctor and get a real finger splint if you need it, but this will work on the way to the doctor's office or the emergency room.
3. Make a Camera Stand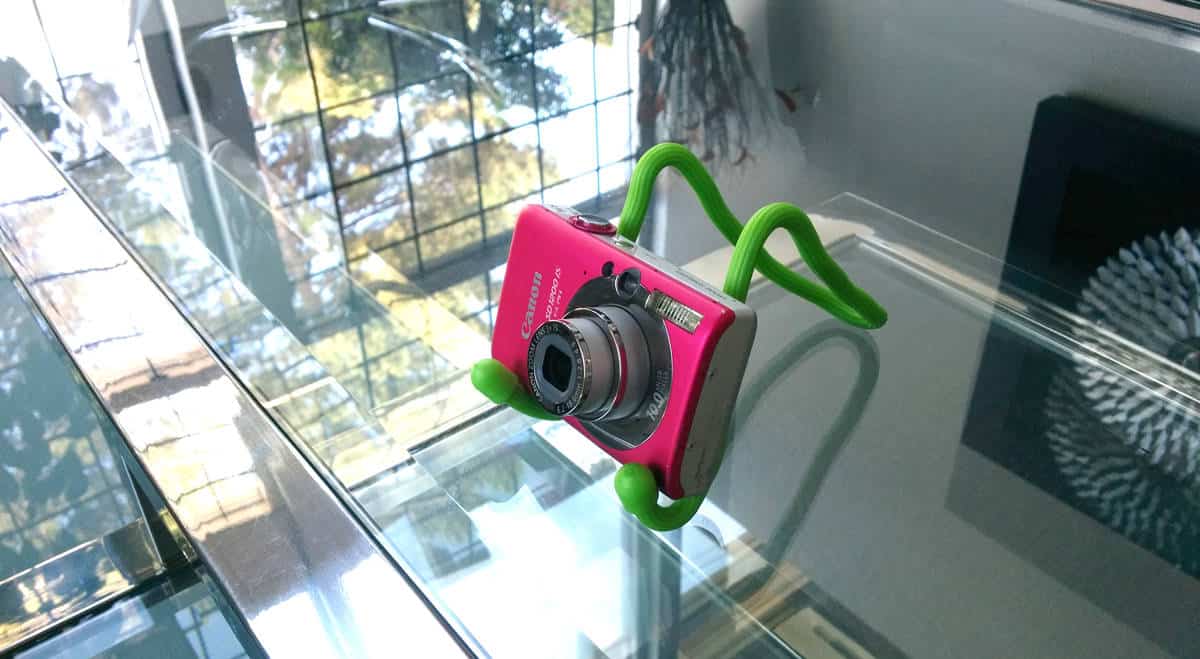 Need to have your camera at a certain angle for a timed pic? No problem—just bend it into a stand like so. You can even hang your camera over a door or the back of a chair! I used an 18″ Gear Tie here. This will also work fabulously for your smartphones or tablets.
4. Use Two as a Belt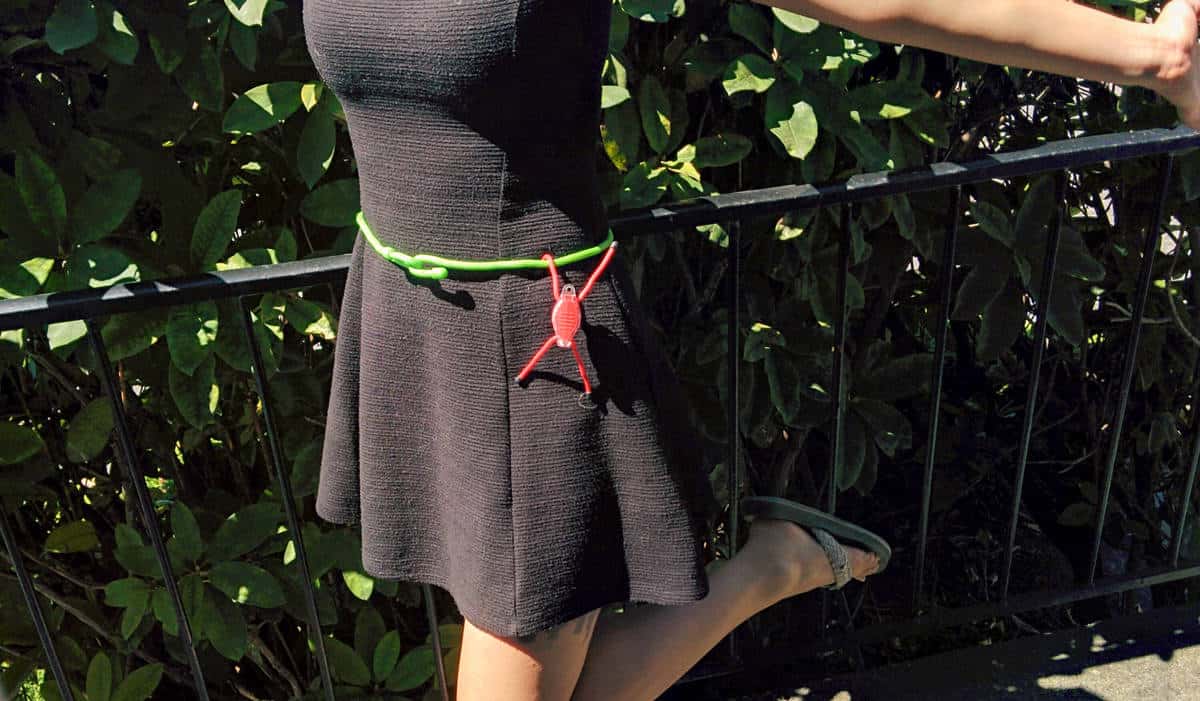 If you need to, two or three 18″ Gear Ties tied together can make a pretty upstanding belt! If Mr. Miyagi had this in the Karate Kid, he would not need "rope to hold up pants". They also come in a range of colours.
5. Tie Your Hair Back
Whether you're making a pony tail or just tying your bangs back, 6″ Gear Ties can come quite in handy if you don't have a hair elastic.
6. Extend Your Reach
Wrap a Gear Tie around your finger to make a finger extender! Or a Fing-Longer, if you will. Sure, it'd take maybe 5 seconds to get up and turn the light on. But you'd rather make a Fing-Longer, wouldn't you?
7. Make a Toilet Paper Holder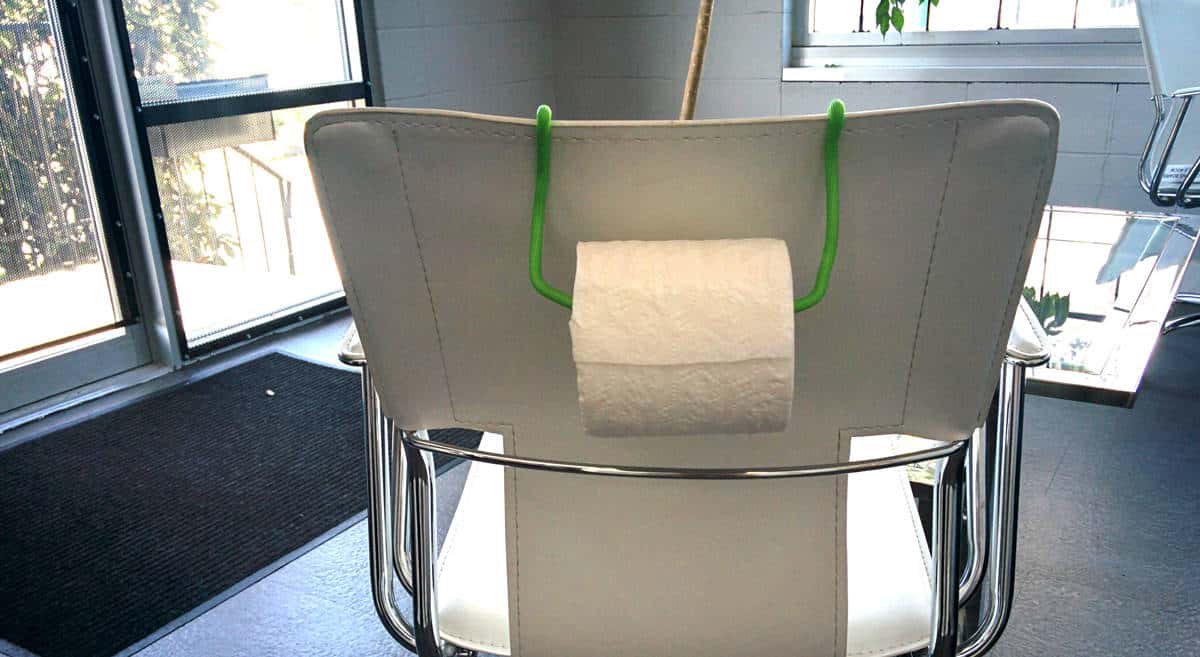 Going camping? Bring a couple Gear Ties with you, and use one as a toilet paper holder. Thread it through the roll and bend two hooks at the end of your Gear Tie. Then secure it to a ledge, branch, car door, you name it!
8. Upgrade to a Head Lamp
Instead of holding your flashlight in your mouth, make a headlamp with a couple Gear Ties!
If you have long hair, tie your hair in a bun. Then wrap the middle of your Gear Tie around the flashlight and secure the ends to your hair (I twisted it beneath my bun).
If you have short hair, add a second Gear Tie to create a chin strap.
9. Sleeve Your Knives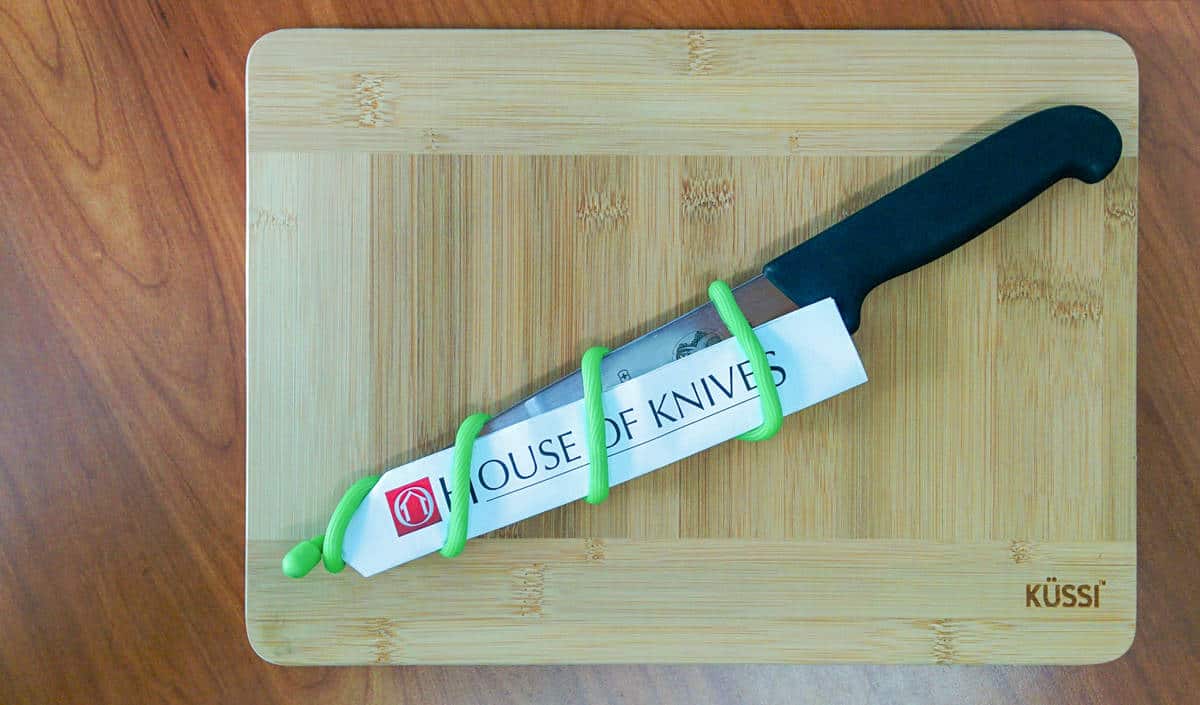 If you're going travelling with your knives and need a knife sleeve in a pinch, you can make one with a sheet of paper and an 18″ Gear Tie.
Fold the paper in half once, then in half again. Then fold your paper around the knife's edge. Wrap your Gear Tie around the blade, and make sure to bunch it up at the tip to protect yourself! You're all set.
10. Erase Your Mistakes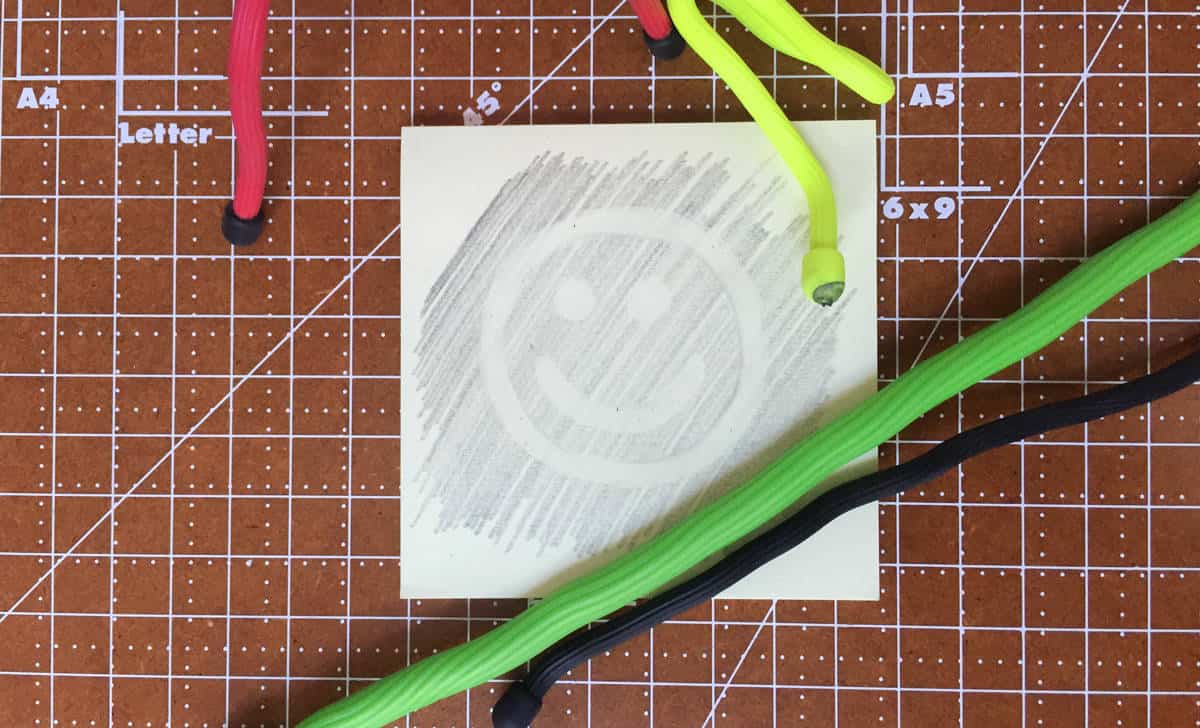 Gear Ties can even be used as an eraser—they are coated in rubber after all!
Need Some Gear Ties?
House of Knives has standard and Clippable Gear Ties in all different sizes and colours! Check out our selection online, or pop into one of our 17 stores in BC and Alberta for even more ideas from our staff.
What's the best way you've used Gear Ties in a pinch? Let us know in the comments below!
---
---