UPDATE – House of Knives Sharpens for Victims of Fort McMurray Fires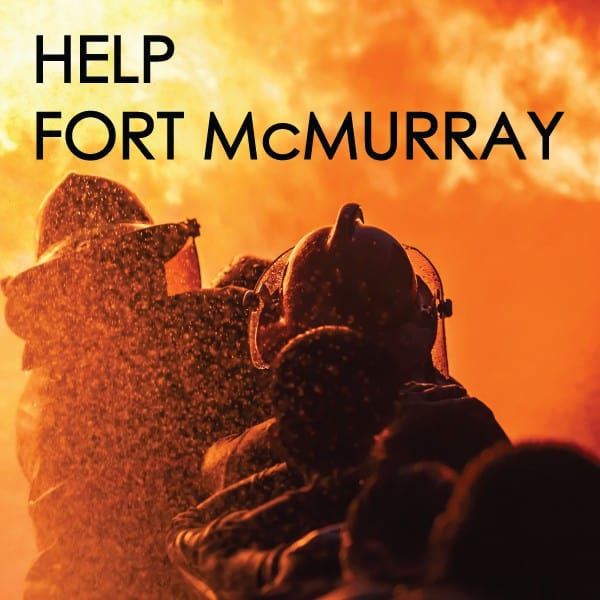 UPDATE: The final day of this sharpening drive for Fort McMurray is Monday, May 16, 2016. Please make sure you get your sharpening jobs in before closing. Thank you for your support!

UPDATE 2: Thank you to all of you for bringing in your knives. We sharpened 1088 knives for Fort McMurray and raised a total of $7762. This total will be matched by the Federal and Alberta Provincial Government for a total of $23286!
House of Knives has been Canada's family owned source of cutlery for over 30 years. Since 1979, you've welcomed our products into your homes and you've trusted us to help you use and maintain those products for a lifetime. But for the families of Fort McMurray, Alberta, the loss of these cherished possessions is nothing compared to the loss of their homes and all the lifetime of memories within. With over 88,000 residents already evacuated in one of the worst wildfires in recent Canadian history, the House of Knives family is stunned by the devastating losses on a scale that most of us could never fathom. Our families, suppliers and friends send their absolute best wishes to the residents of Fort McMurray through this very difficult time. And we'd like to do more by using one of our most well known services: Sharpening.
Throughout this week, our House of Knives stores in BC and Alberta will be donating 100% of all sales from all our sharpening services to the Canadian Red Cross Alberta Fires Emergency Appeal Fund. This fund is being matched by the Government of Canada so that means the more sharpenings we do, the more help our customers can provide to the victims of this unprecedented disaster.
In order to participate, simply drop off any knife for sharpening, safely wrapped for your protection and ours, to one of our locations. Yes, even scissors! Because we want to give as much as possible, we're also welcoming most repairs so please bring your blades to us for an estimate. When you come in for your pick up, not only will you have a professionally sharpened knife in your home, but you'll also be helping a family from Fort McMurray get back to their's just a little sooner.
For more information on our sharpening services click here, or contact your nearest House of Knives location. If you're unable to make it to one our locations please donate to the fund directly by following this link.
If you have any comments, questions, or well wishes for the families of Fort McMurray please feel free to leave them in the discussion area below.
---
---