Great Gift Ideas for Mother's Day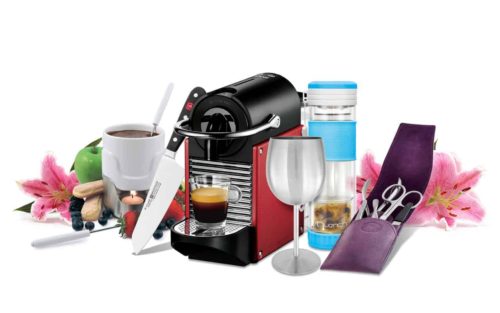 Wait! Mother's Day is coming?
If you had to ask yourself that question, then you definitely need some great gift ideas. House of Knives sells a wide range of products for every occasion including Mother's Day, for any budget. Here's six gift ideas available in any of our locations, for a quick save this May 10th, which is Mother's Day. Don't forget!
Savoir Stemmed Stainless Steel Wine Glass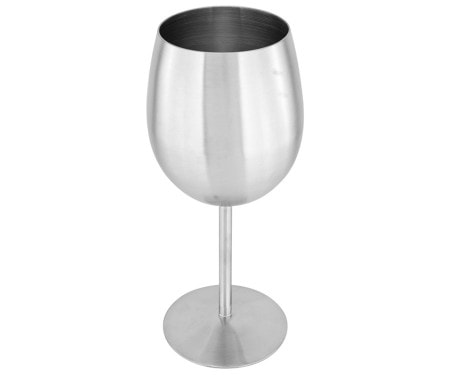 Remember all those wine glasses you broke as a kid? It's time to start replacing them with something a little more durable. The Savoir Stemmed Stainless Wine Glass is made of premium grade 18/8 stainless steel for durability, stain resistance, and hygiene. And unlike glass pieces, the brushed finish on these pieces resists finger prints, making them easy to clean and maintain.
They come with a lifetime warranty and are available in a 14 oz stemmed version (as shown) or a 17 oz stemless version, that you wish Mom had, when you broke the first few. Available in any of our retail locations.
Quench Glass Infuser Bottle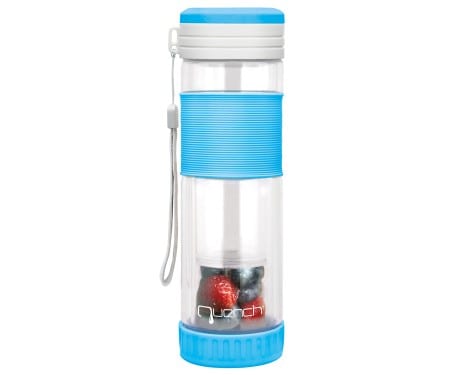 The Quench Glass Infuser Bottle lets Mom brew her tea, hot or cold, bagged, or loose, with ease. The double-walled Borosilicate glass maintains temperature, without transferring taste, while the BPA ­free lid ensures a secure, leak­proof seal, so you can shake it without worry. And when Mom wants to get wild, she can even infuse her drinks with fresh or dried fruits.
Clean up is a breeze and Mom can even store extra tea leaves in a separate compartment, right under the lid!
The Quench Glass Infuser Bottle is available in blue (as show), brown, green, and white. You can also find them at any of our retail locations.
Swissmar Nouveau 5pc Chocolate Fondue Set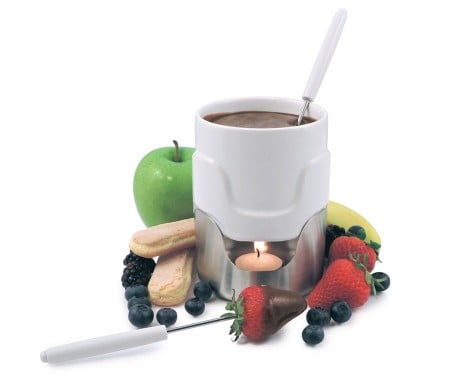 Fondue for two? The Swissmar Nouveau 5pc chocolate fondue set makes chocolate an adventure!
Made of stoneware ceramic and brushed stainless steel, the Swissmar Nouveau is easy to assemble, and compact for easy storage, or picnics. The ceramic bowl is dishwasher, microwave and oven safe, for worry free use. We know that chocolate makes everything better, so why not give her an easy way to put it over anything Mom wants?
The set comes complete with a ceramic 11 ounce bowl, 18/10 brushed stainless steel base, four fondue forks with PP handles and tea light candle for low heat flame.
Set it up, and have it waiting for her, ready to go, with a selection of fruit, lady fingers, pound cake, marshmallows, rice krispy treats, dried fruit and brownies, this Mother's Day. Available in all retail locations or on our web store.
WUSTHOF Classic Kitchen Surfer 6″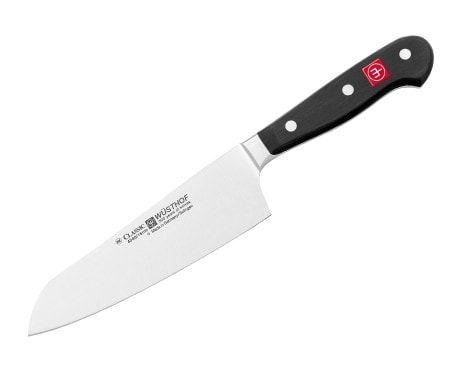 Mom was probably too busy to get her knives sharpened when she was raising you. And you probably used her knives for things you shouldn't have. So this Mother's Day, why not invest in a great knife for her.
The WUSTHOF Classic Kitchen Surfer 6″ is a traditional cook's knife and Asian blade shape all in one, meaning it can be used in all sorts of ways, from slicing meat and vegetables, to mincing herbs. The cutting edge is as round as a classic cook's knife, with a blade surface sharpened to a thin edge, ensuring sharp cuts every time.
Made in Solingen, Germany, it's definitely a quality knife that will last and is available in any of our retail locations or in our web store.
DOVO Manicure 5 pc Set Lavender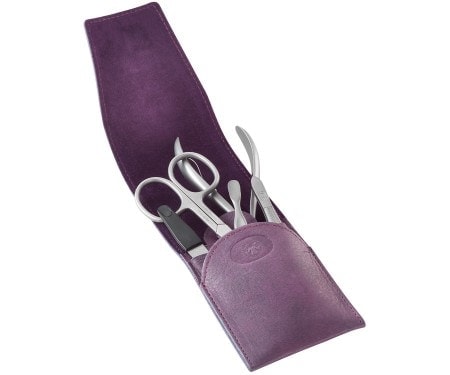 Mom doesn't always have time to do her nails. But when she does, make sure she has the best tools that money can buy.
DOVO employs the finest materials, and the sharpest edges, to create this 5 piece lavender manicture set. Everything is hand-selected, hand-crafted, and hand-checked to ensure only the best quality makes it to Mom's fingers. Using the finest German steel, each piece will hold its edge, from pinky to thumb, for many years to come. Best of all, she'll be thinking of you.
All the tools in the kit come with a lifetime warranty, and if you want to be the best son, or daughter, it is said that "the best choose DOVO". Find this in any of our retail locations or in our web store.
Nespresso Coffee Machine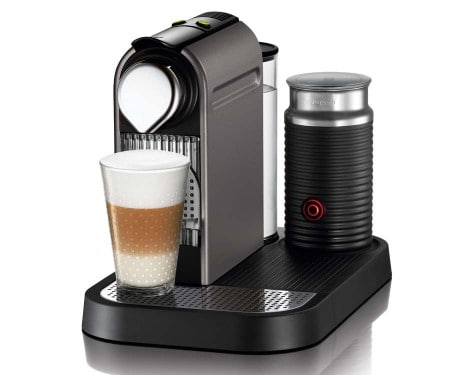 Give your Mom the gift of a "Nespresso Moment" by getting her, her very own Nespresso Machine!
Nespresso Espresso machines are as close as you can get to a restaurant quality espresso, without the complication of an actual, full sized, espresso machine. Not only will you get an authentic espresso experience, but the ability to recycle the spent pods by washing them out and depositing with your regular trash, makes both Mom and Mother Nature, happy.
The best part is that House of Knives has a range of Nespresso machines for 50% off the regular price, while quantities last. Please contact your local House of Knives store for availability.
So, Sunday, May 10th. Don't forget! And make sure you don't forget to pick up your gift from any of our House of Knives locations where our in store experts are ready to make sure you don't see Mom this weekend, without something she'll love in hand. No one deserves the best more than Mom!
---
---