10 Great Holiday Gifts Ideas for Difficult People on Your List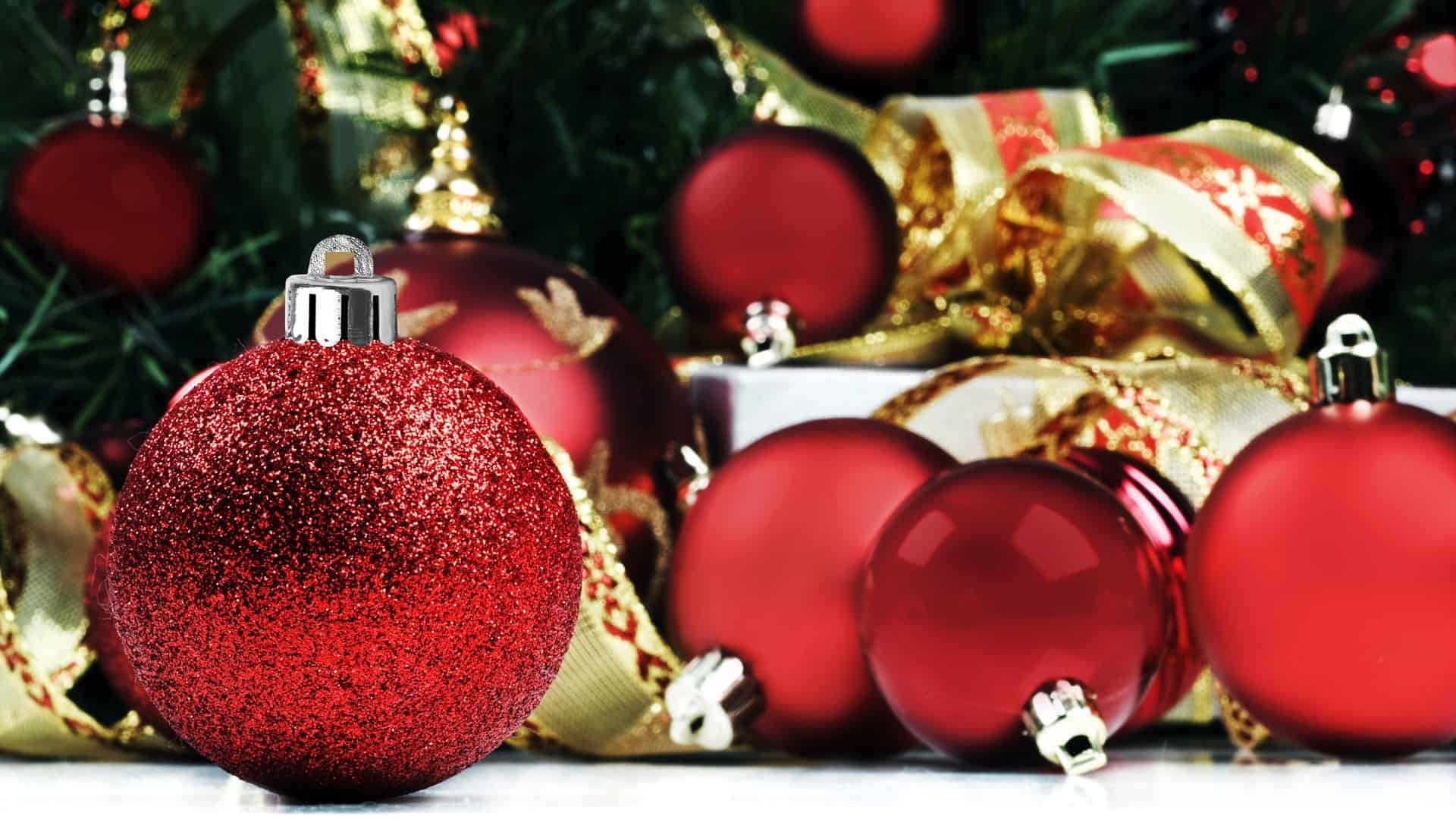 Just to start off, let us wish everyone a Happy Holiday, and thank you for shopping with us this season. And, just in case you haven't started, let us remind you that this is the last week before Christmas to get your gift shopping done! But don't panic, House of Knives is here to help.
While some are already finished their shopping, I know some of us have that last little bit of list to complete. Christmas is next Friday folks, which means this week is the last chance to get those last few presents for your loved ones. But we know choosing gifts can sometimes be difficult or downright impossible. So we put together a list for you that features 10 gifts ideas that the most impossible person to shop for in your life is sure to appreciate.
A 10″ Chef's Knife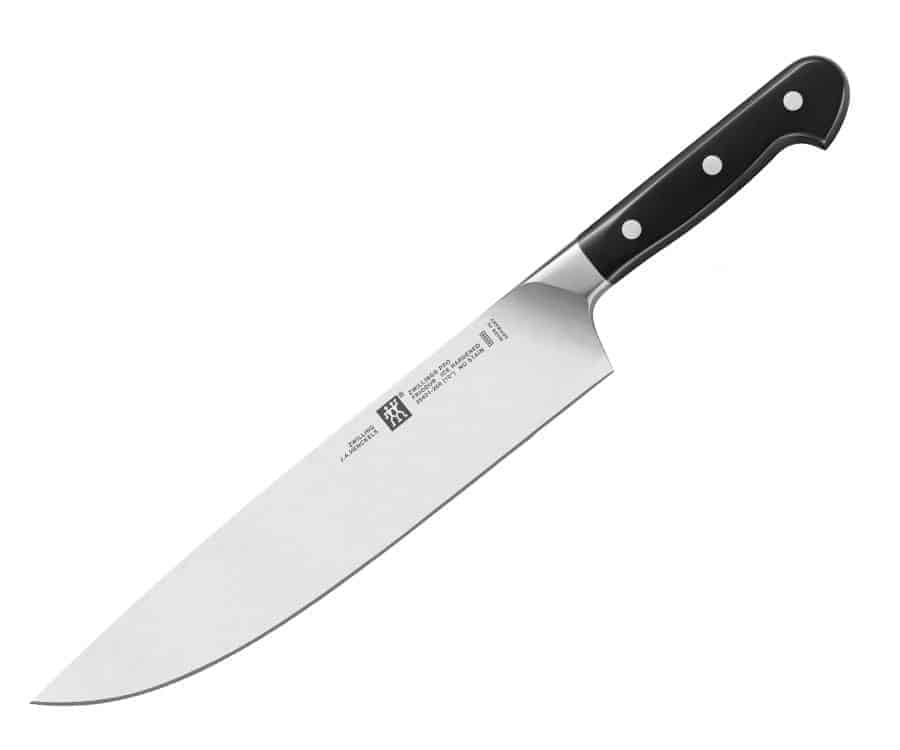 Of course we'd suggest a chef's knife—what did you expect? The chef's knife is the most useful and most versatile knife in the entire block. Honestly, if you have a good chef's knife, you'll be set for almost any kitchen task. But most people already have an 8″ chef, so why not supplement their collection and get them a 10″ Chef's Knife? The Zwilling Pro 10″ Chef's Knife is the perfect size and strength to cut open tough foods like squash, watermelon, or dense root vegetables. You'll also have another 2″ of blade to work with for larger jobs with the same amount of balance and control, and it's sleek design fits in with almost anyone's knives.
But if your gift-ee already sometimes struggles with an 8″, try gifting them a 6″ chef's knife instead. They're just as sharp, and even more maneuverable; perfect for the cook who reaches for a paring knife more often than not, and this size knife will offer them a bit more cutting power.
A Steak Knife Set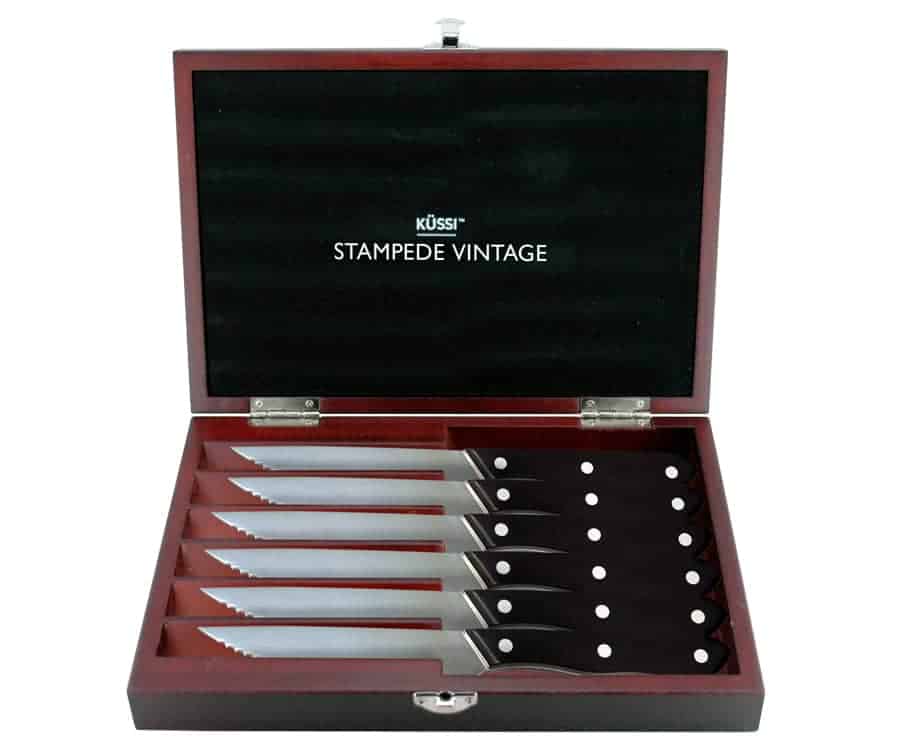 Speaking of knives, a set of steak knives is something that most people don't realize they need until they've already made the meal. And even then, most people make due with a paring knife or use a gigantic knife to cut their steaks. It's not barbaric, it's human, okay? But it's nice to have the right tool for the job, so gift a proper set like the Stampede Vintage Steak Knife Set to your friends or family members.
Wine and Bar Ware For All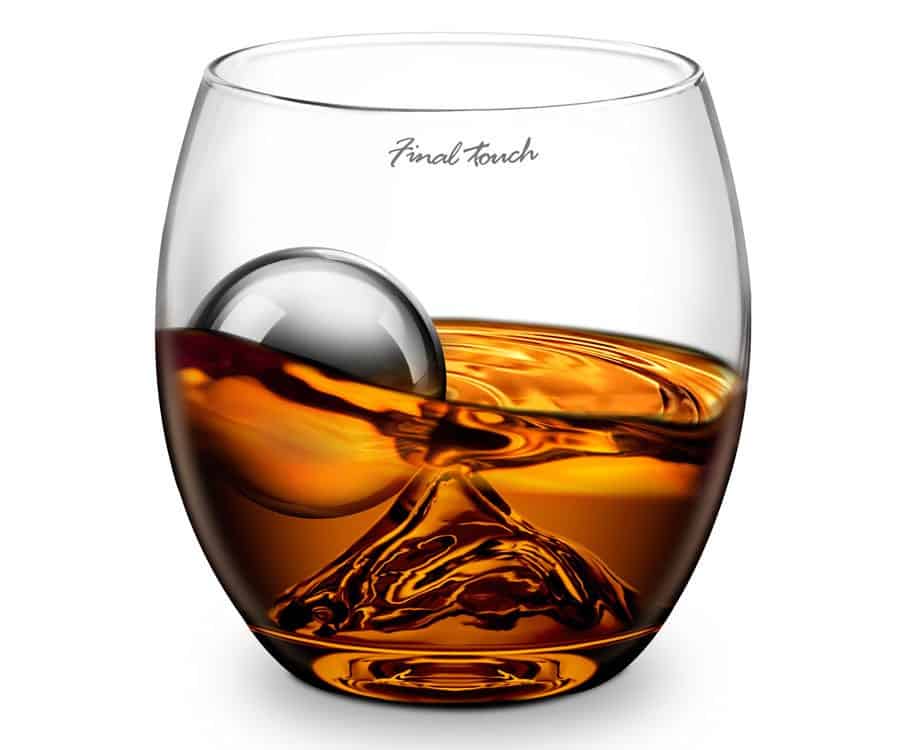 Who doesn't enjoy a good drink after work, or on a Friday evening after a long week? Gifting a piece of barware like the On the Rock Glass, or a wine accessory like the Savoir Wine Aerator, will make your recipient feel fancy when having a drink, and help them be more equipped to offer one to others when they're entertaining.
Why Not a Flask?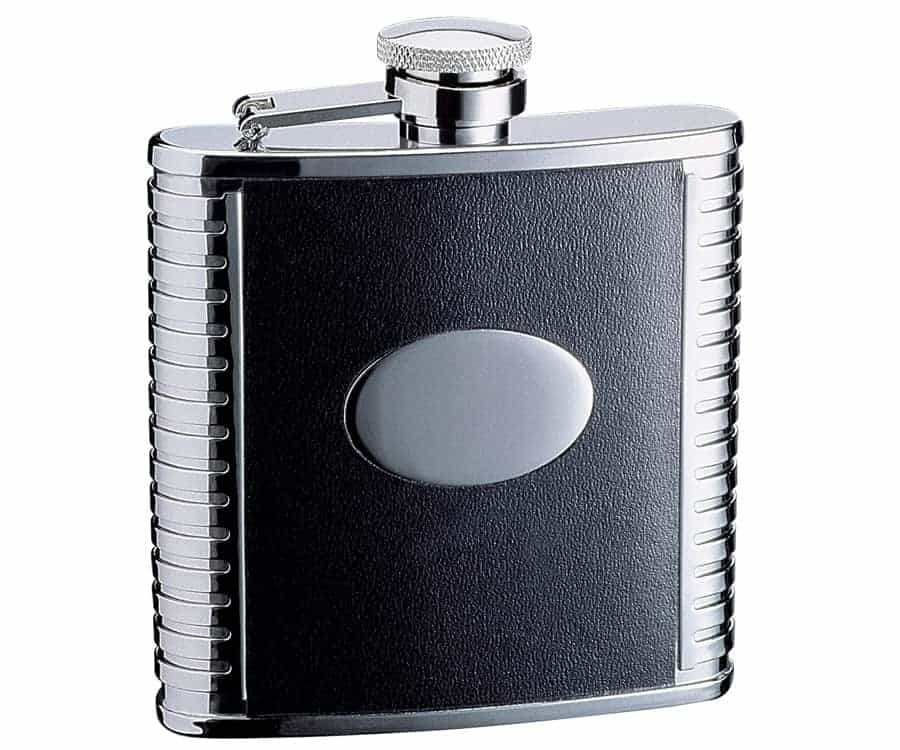 And on that note, a flask is an equally enjoyable and fancy gift to receive. You don't see these too often anymore, but when you do, there's something about flasks that just emanate a sense of traditional class. You'll get extra class-points with one covered in black leather like the Savoir 5oz Black Leather Flask, but if your recipient enjoys simplicity, a plain mirror-finished flask may suit them best. All Savoir flasks are 20% off this season, which we think is perfect timing to gift a container to keep your warm and fuzzies in.
Replace That Failing Frying Pan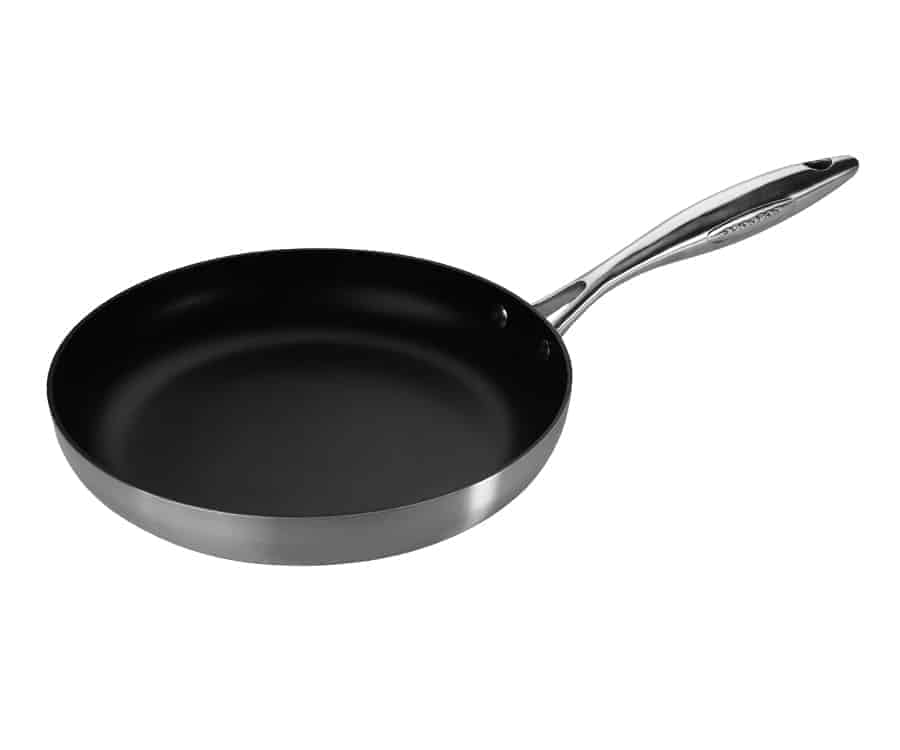 When in doubt, go for a useful gift. This is an indispensable item for anyone who is moving out, or for anyone with completely terrible puns… I mean, pans. Who among you has experienced frying an egg that just didn't want to leave in one piece? Or bought a pan that made a good pancake once, and then decided it wanted to shirk its non-stick responsibilities? We assure you that with SCANPAN and their CTX series, you'll have top-notch non-stick abilities that will last you years of cooking joy. The CTX series is even compatible with new convection cook tops making it future proof for years to come.
And the best part is you can use metal utensils on them without fearing for the non-stick coating. What more could you ask for?
A High-Quality Shaving Cream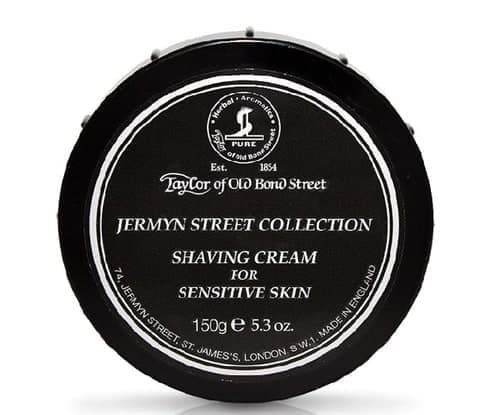 Almost everyone shaves, and most people use body wash or bar soap that is less-than-ideal for your razor and for getting a close shave. Did you know your razors will last 5x longer if you use a proper shaving cream? And not that aerosol-foamy stuff, a real, quality shaving cream. Taylor of Old Bond Street creates luxurious shaving creams with scents that appeal to both men and women, and they'll help keep your razors and skin in good shape. Try the Jermyn Street Collection if you have sensitive skin; it contains exactly zero of the 26 common skin irritants you'll often find in skin products.
And if you're thinking about gifting this to someone in your life, these things come best in sets. Give the gift of an immaculate shaving experience with a Preshave, a Shaving Cream, and an Aftershave to round it out. Trust us, they'll never look back.
A Kussi Silicone Baking Sheet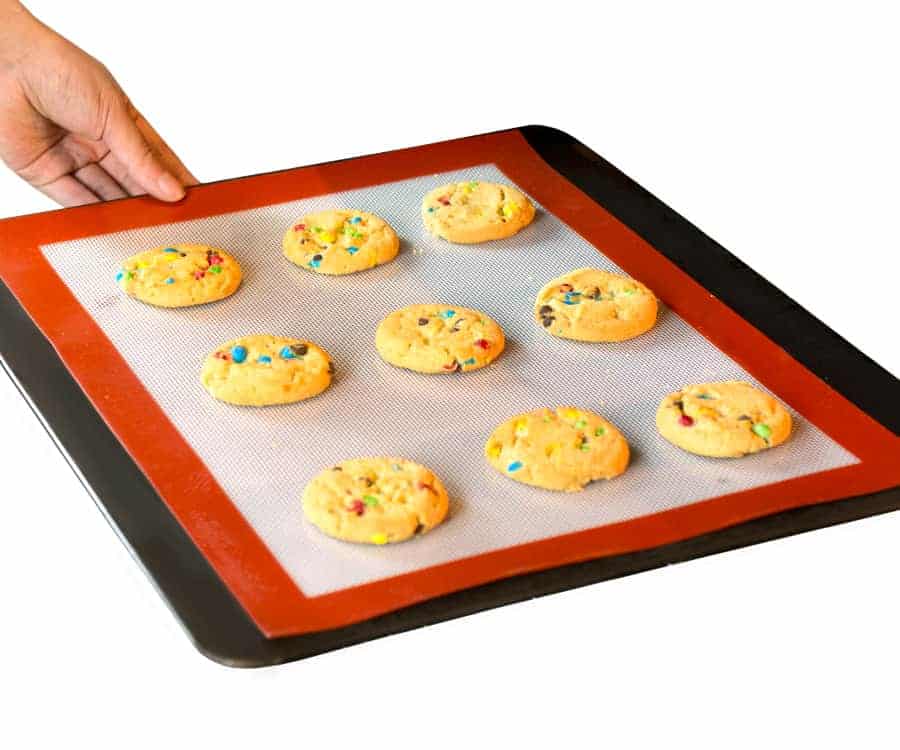 Know a baker that seems to have it all? They probably don't have this handy addition. The Kussi Silicone Baking Sheet is an amazing baking mat that will keep your counter clean, keep your cookies from sticking, and replace any parchment paper or grease you use on your baking pans. This baking sheet is oven-safe up to 480°F (250°C), so you can line your pans with it and never worry about scrubbing them after; the mat is a cinch to clean, in addition to saving you bucket-loads of money.
A Beer Tasting Set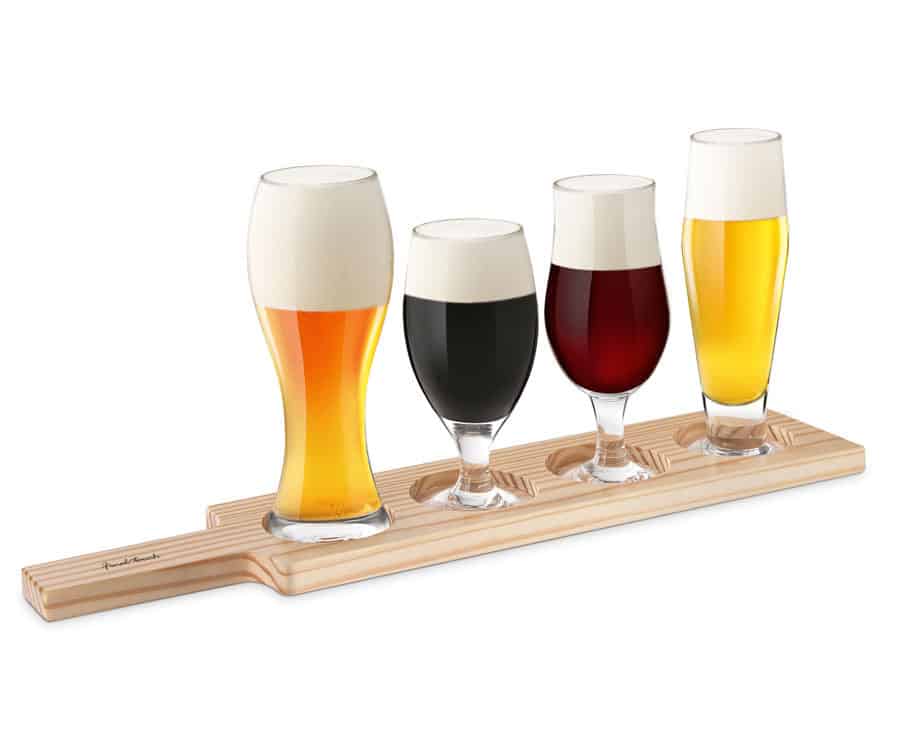 Any beer enthusiasts out there? Well, I mean, who isn't. With craft beers making their rise over the hipster horizon, we've brought in something extra special for the brewing buff: A Beer Tasting Set specifically designed to best experience different kinds of beer. The set also includes helpful information on food pairing, serving temperature, glass pairing, and steps to tasting beer. Also available in Dark Wood at select stores.
Want even more beer-related items that are awesome? Check out our Bottoms Up Beer Glass, Half Yard Beer Glass, and Das Beer Boot.
A Trusty Pocket Knife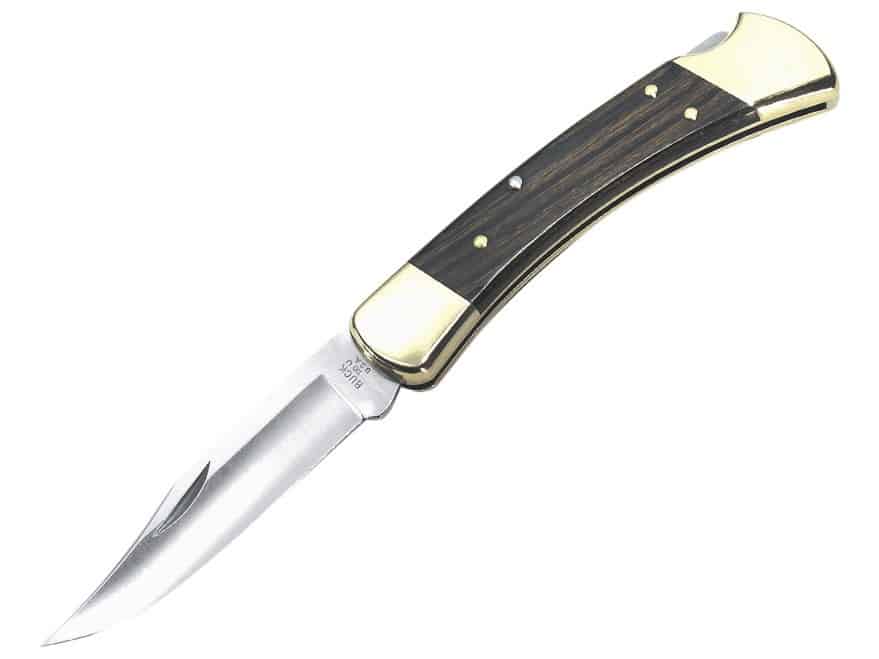 For your regular Outdoorsy McGee. A folding knife like the Buck 110 Hunter is an essential tool when you're out in the wilds, and once you have a knife on hand, you'll even start using it for every day tasks. Need to open a box? Knife. Found a loose thread? Knife. Pare an apple? Knife. Just want to feel cool? You know the answer. The Buck Brand is American based, so you can expect high-quality, excellent fit, and a forever warranty.
For something even more special and sophisticated, but not too expensive, we also carry the legendary French made Opinel knives too. They are definitely worth a look.
An Emergency Flashlight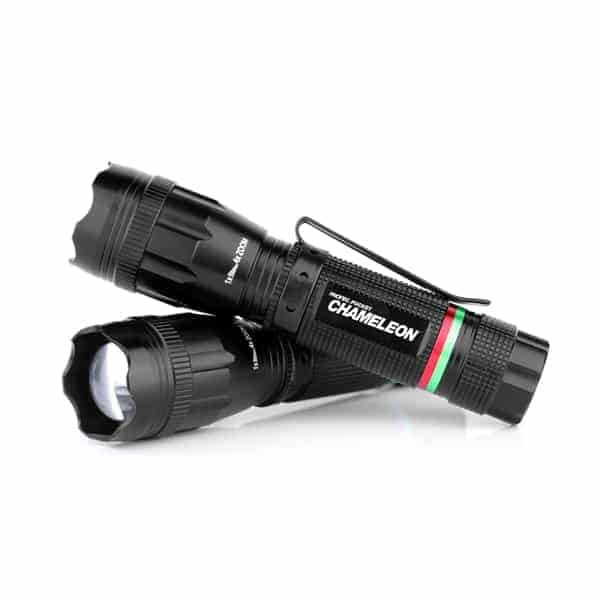 Not only for emergencies, but a valuable part of any survival kit, glovebox compartment, or camping trip. The iProtec Chameleon features white, red, and green LED light, and a strobe. With the red light you can feel like Vader; with the green, become Luke Skywalker. And isn't that what we all want?
Already have a flashlight or two? Try gifting an LED Lantern instead. The Ultimate Survival 30-Day Lantern is phenomenal in a tight spot, and we have it on good authority they're invaluable when the power goes out for the weekend during one of our BC Lower Mainland storms.
So Come on Down to Our Stores!
With less than 10 days to go, it's becoming a stretch to have orders delivered before Christmas. So that's why this weekend only, on December 18-20, we're offering free Express Shipping on all online orders at $200 and above! Not willing to chance it through the mail system? Our 17 stores across BC and Alberta are always ready and happy to help you with the last bit of your Christmas shopping.
Come visit House of Knives this holiday season and let us help you choose the perfect gift to give to your most difficult person to shop for.
---
---