Common Knife Care Misconceptions and How to Overcome Them
Step into any House of Knives store and our expert staff will be more than happy to teach you about proper knife care. In fact, last month we invited everyone to have a FREE sharpening, not once but twice on us just so we could get you in to go over some of the finer points of keeping an edge. But when it comes to clearing up confusion about knives however, sometimes we could all use a refresher. And so, without further ado, here is a list of the most commonly-heard knife care misconceptions and the real keys to keeping care of your knives.
Misconception 1: Honing Steels Will Sharpen My Knives


Honing steels are not for sharpening. Steels work to maintain a sharp knife by keeping the edge aligned; unless they're of the diamond variety, they won't remove any metal or sharpen a dull knife. Still, a honing steel is one of your best friends when it comes to knife-care.
Many people aren't sure where to begin with honing steels, so they're often abandoned in a kitchen drawer or knife block. To properly hone a knife, you'll want to start with slow and controlled motions——not the blur of steel you see in cooking shows. For better instruction, check out our guide to using a honing steel! 
To learn how all about honing steels, how to use them, and what they actually do for your knives, check out What's the Deal with Honing Steels?
Misconception 2: Bare Knives Are Safe in a Drawer
Many people keep their bare kitchen knives in the same drawer they store their flatware in. This is not only dangerous for your fingers, but contributes to the dulling and even chipping of your knives! But don't worry—there are several knife storage options out there that will help keep you and your knives safe.
Alternative: Knife Blocks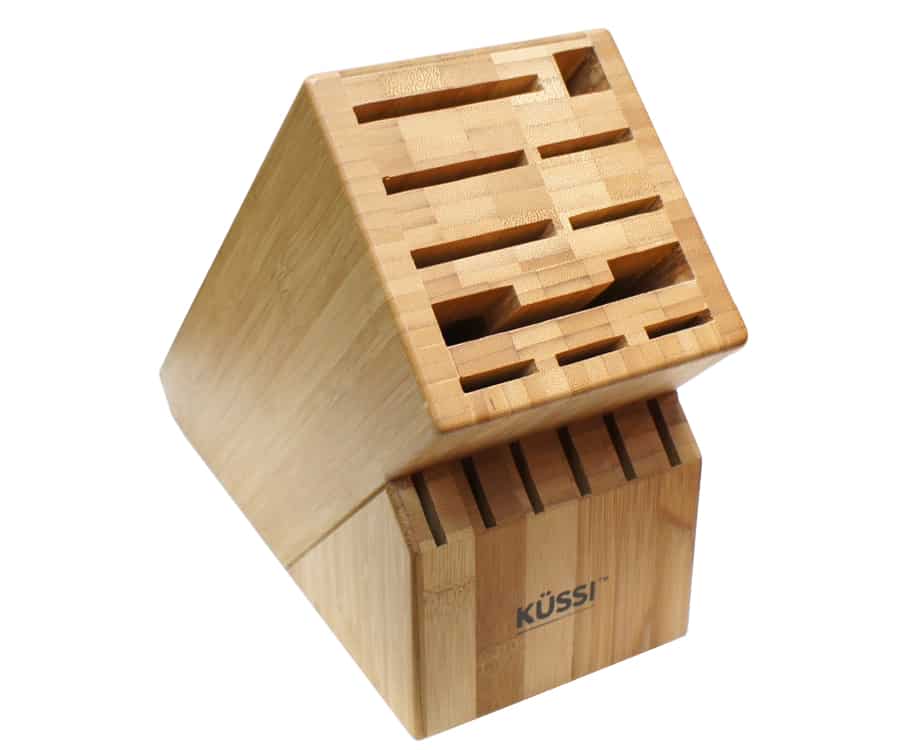 First, we have traditional knife blocks. Depending on the block, they generally hold anywhere from 6 to 24 knives, and some will even house a set of steak knives. Perfect for easy access and display, and they come in a variety of styles and colours.
Alternative: Drawer Storage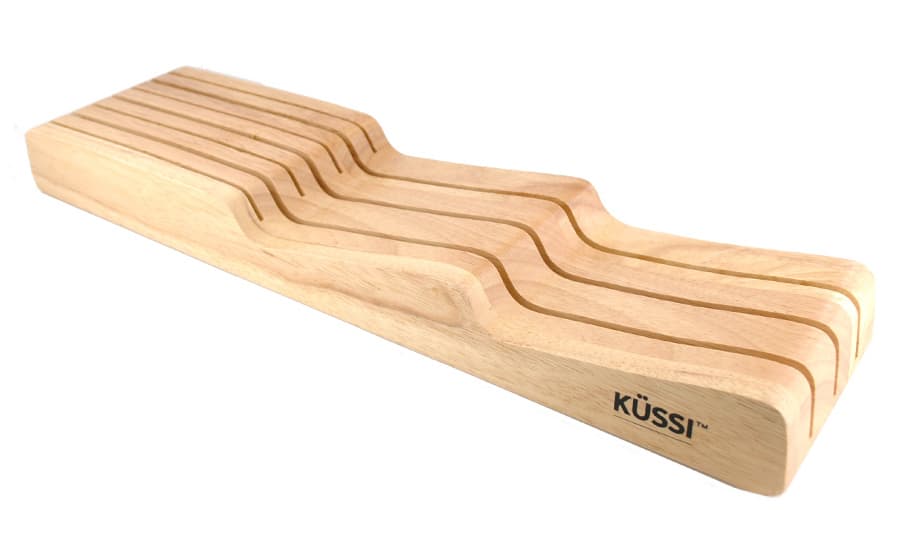 Worried about counter space? A knife storage drawer might be your answer. Fit the unit inside a drawer, and easily store 7 knives safely out of the way.
Alternative: Magnetic Bars

Another non-counter option is a magnetic bar. This is a particularly fantastic alternative if you have extra wall space or if you want to wow your guests with your beautiful knife collection.
Alternative: Knife Guards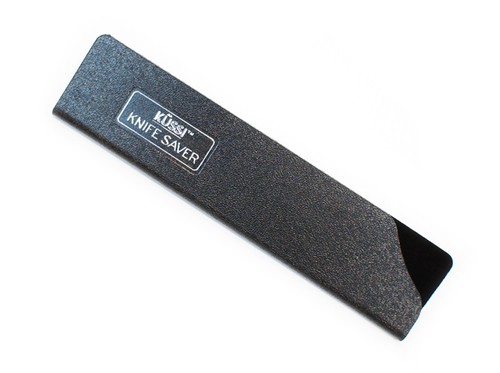 But if all else fails and keeping your knives loose in a drawer seems your only option, knife guards are an inexpensive way to keep your edges from dulling and your fingers from harm. The magnetic ones are some of our favourites. 
Misconception 3: Chopping Surfaces That Won't Scratch Are Better
Most people know that chopping food directly on your countertops can ruin the your counter, but what most people don't realize is that this practice also wrecks your knives. Every time your knife comes into contact with another hard surface, you are dulling and potentially chipping the edge of your blade.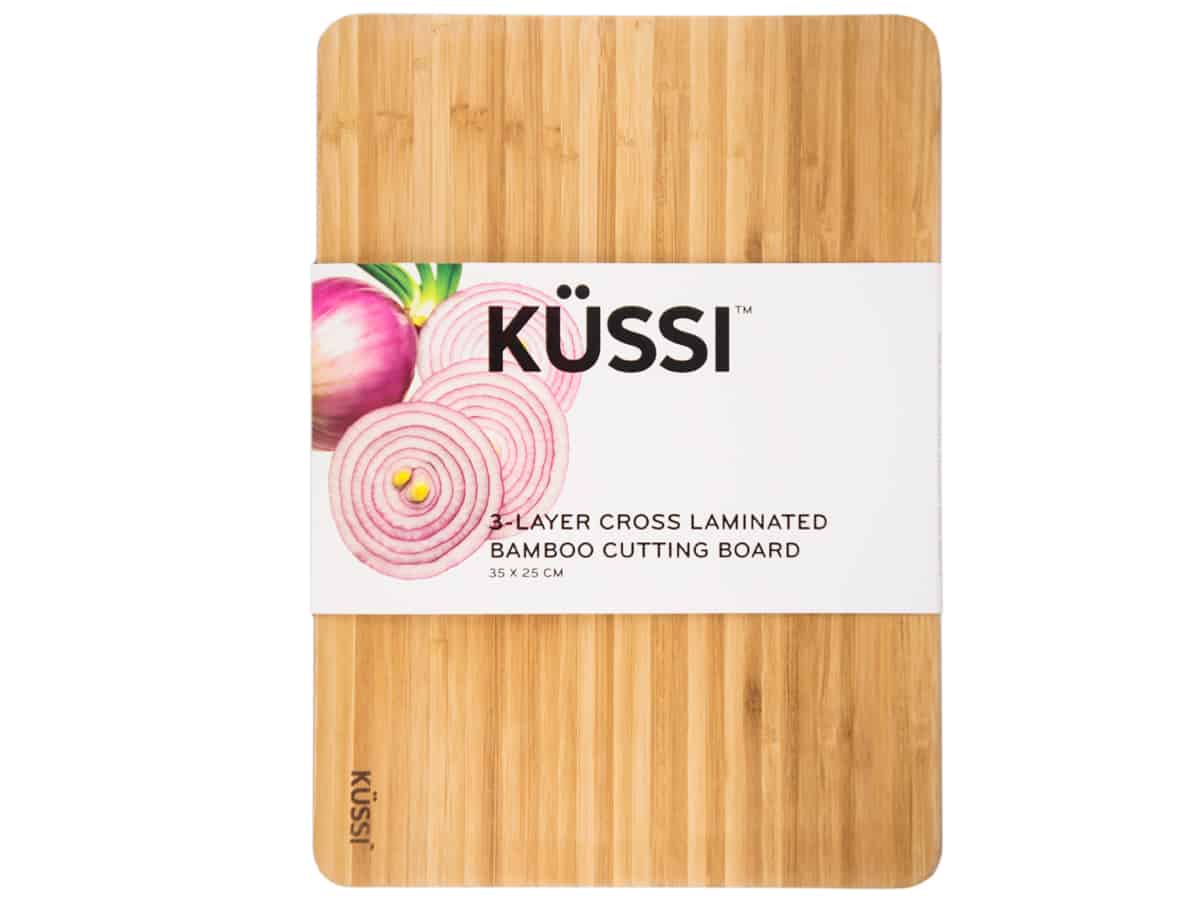 The best way to avoid this is by cutting directly on cutting boards that are designed to absorb the impact of your knife, not resist it. Boards made with bamboo, plastic, wood fiber, and Japanese Hinoki wood are much safer for your edge. Don't fret if your cutting board looks a little banged up after you've been chopping and dicing away—if your board is taking a bit of a beating, it means your knives aren't!
Misconception 4: You Can't Sharpen Your Knives at Home
If you've decided to dive into the world of home sharpening, there are plenty of options to match a variety of skill and confidence levels.
Pull-through Sharpeners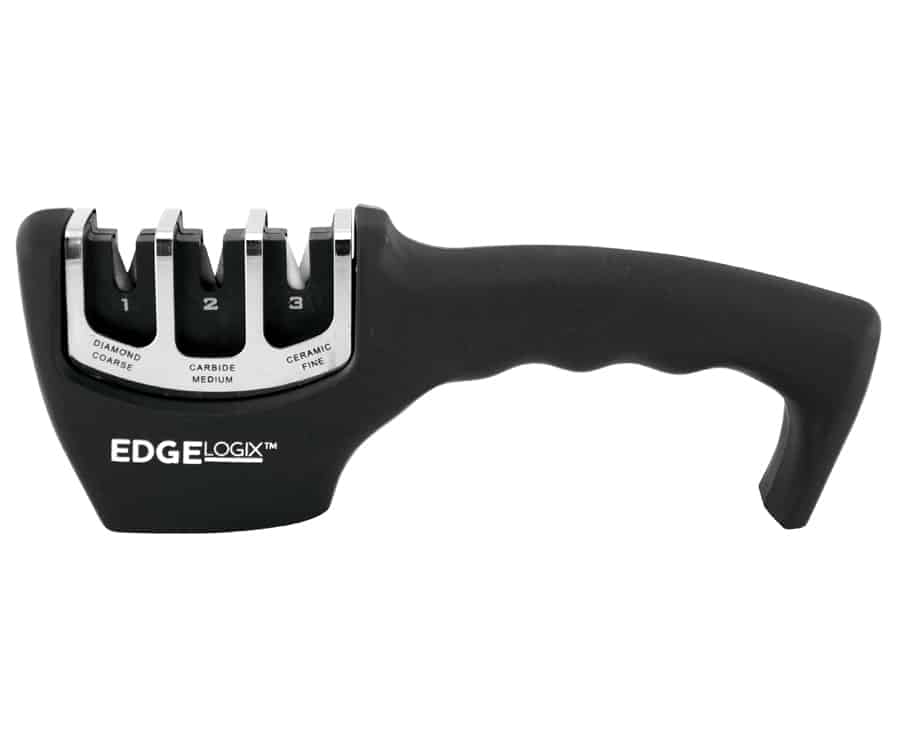 Manual pull-through sharpeners, like the EdgeLogix 3 Stage Pull Through, are great tools for those who would like to have the luxury of sharpening at home, but aren't entirely confident in their sharpening skills. The pull-throughs come with a preset angle and are very user-friendly.
Electric Sharpeners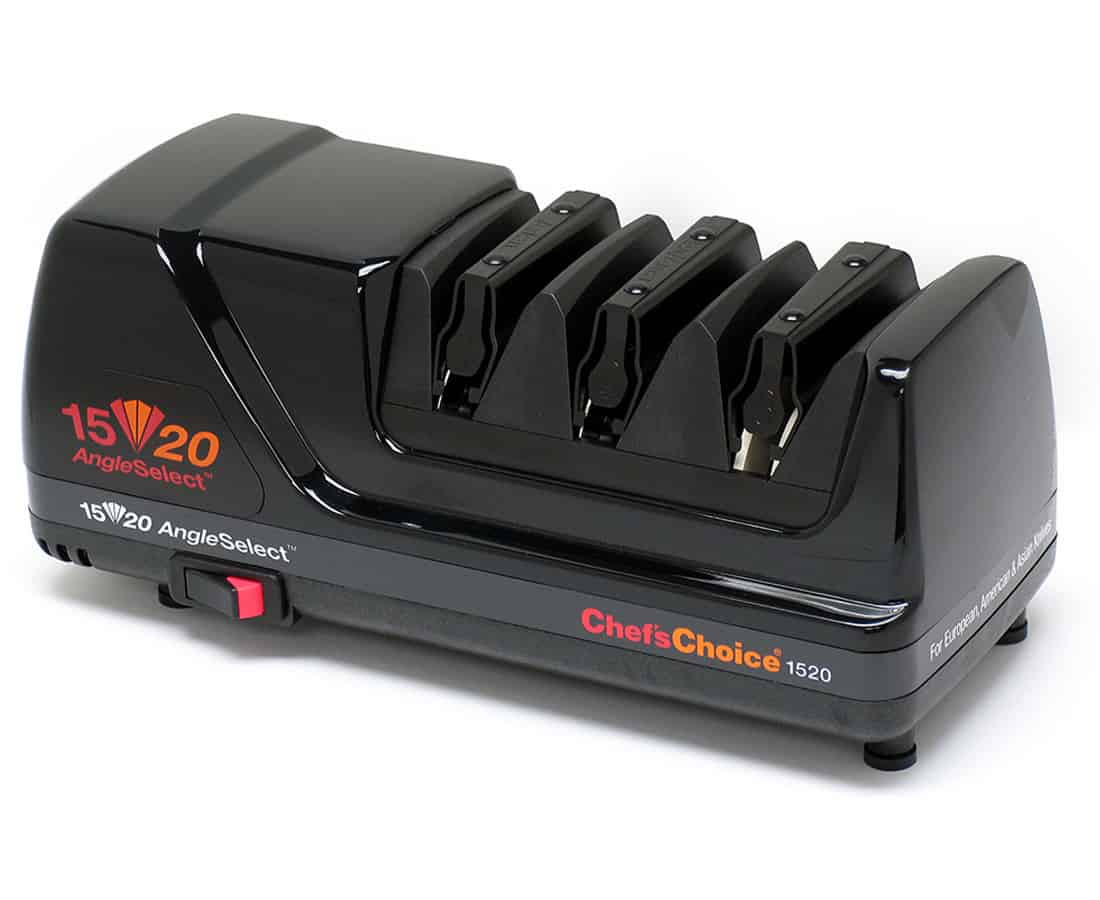 Similar in design to the manuals, electric sharpeners are quick, easy, and as close to professional grade sharpening you're likely to have at home. Just be sure that if you have any Japanese knives, you're matched with a sharpener that can handle the 15° angle, like the Chef's Choice 1520 AngleSelect.
Sharpening Stones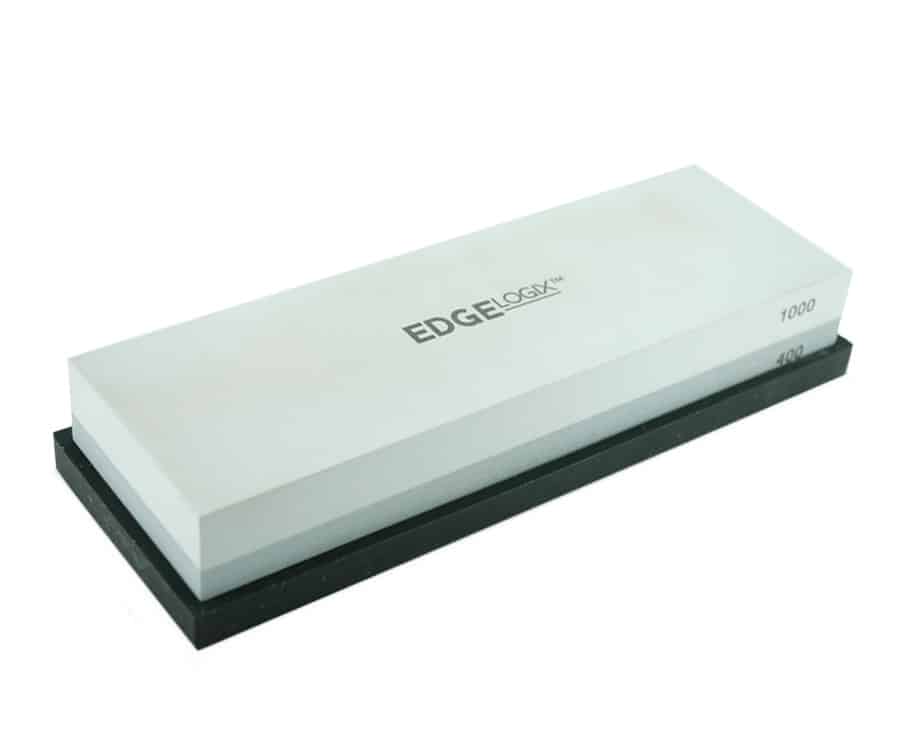 And for those wanting to learn freehand sharpening, we recommend trying whetstones. These stones come in a variety of grits to suit your knife's needs, and with some practice, you'll make your edge shine.
Or bring them to House of Knives!
Other sharpening options include diamond-steels (if you can hone like a pro), or you can bring them into the House of Knives and we will sharpen them for you! Check out our reasonable sharpening prices or call any House of Knives location for a quote.
Have Questions? Come See Us!
Now that we've clarified some muddy misconceptions about knives and their proper care, we can all rest easy. By staying "edge-ucated," you can enjoy as many years as possible with your favourite kitchen companions! Our staff at House of Knives are always happy to answer any questions you may have concerning knife care, so if you're ever in doubt, give our experts a call at any House of Knives location.
About the Author: Maddisen Dellplain is a recent UBC grad with a passion for all things South America. Among finding the time for salsa dancing, travelling, and freelance writing, Maddi works at the House of Knives on Granville Street. She loves the Arno Bernard knives because it still blows her mind to use the term "Mammoth Molar" in conversation.
---
---