Get Equipped With the Latest Buck Knives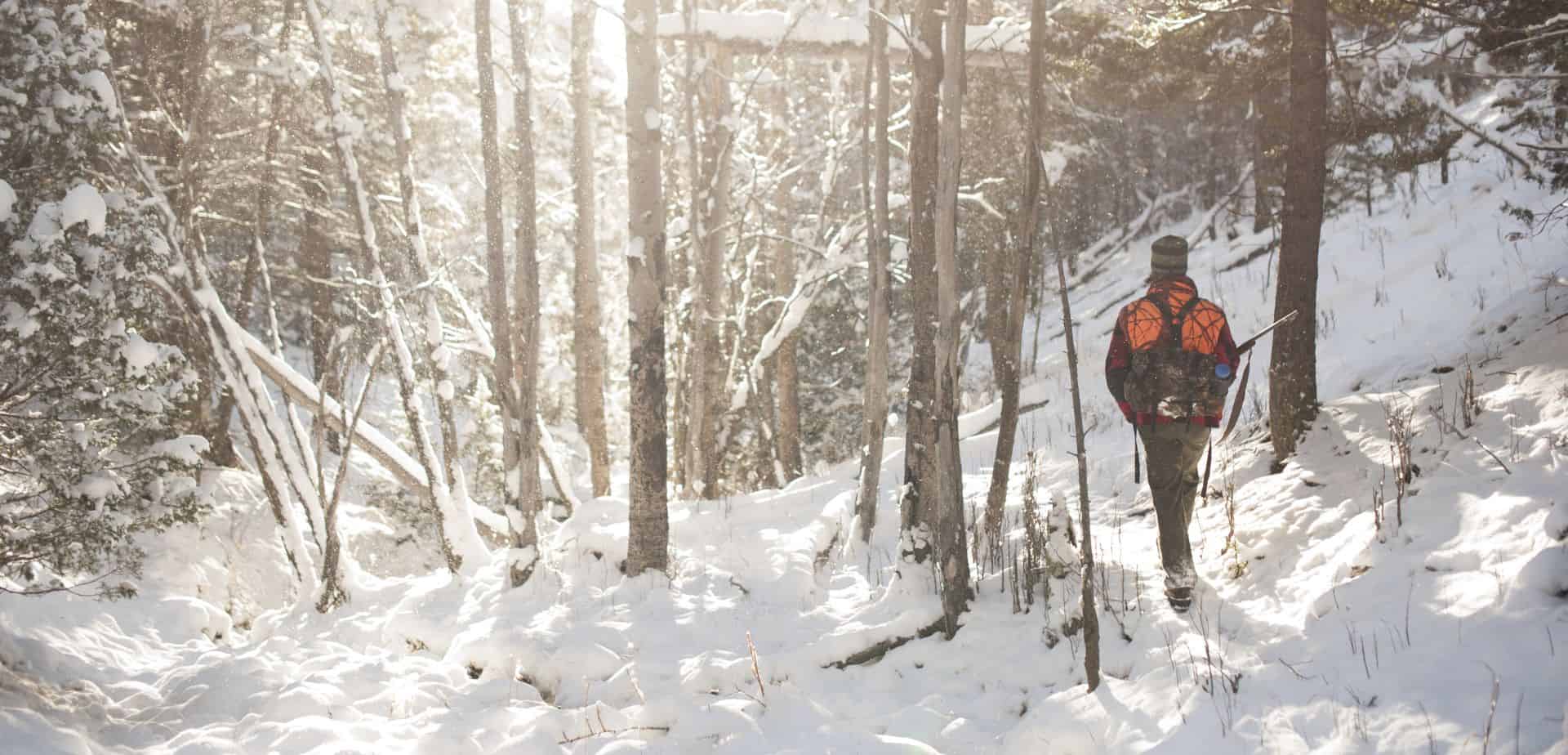 If you're an avid hunter, you know the season doesn't begin when you're out there stalking a deer; it begins in the preparation, weeks and months beforehand. It begins when you scout out your hunting ground, as you familiarize yourself with the local laws, and as you prep your tools. And unless you're planning to kill and skin a deer with your bare hands, you'll need to have tools you can count on. For that, turn to Buck knives.
The all-American Buck knives brand has been a name synonymous with quality that hunters can trust for over 100 years. Buck knows hunting, and they know what hunters need, so their new 2016 knives are sure to impress.
The Buck Open Season Series

Essential to every hunter is a skinning knife, and the Buck Open Season Skinner with Guthook has everything you'll need to dress game and make you a happy knife owner. Let's focus on the three best qualities this knife has to offer: its surprising light weight, its excellent ergonomics, and its improved carry system.
Skinning and gutting an animal is messy and tiring work, so a light weight and ergonomic skinner like the Buck Open Season is advantageous. You're gonna have a sure grip on this knife and your hand won't get tired for a long time. The sheath is a big bonus because, unlike other sheaths, this one has a backward folding strap and a removable plastic liner. The backward strap limits the possibility of catching the strap on a bush as you're walking or running through the woods, which opens your sheath and makes you lose your brand new knife. The removable plastic liner is a hunter-favourite because it allows you to wash your sheath when your tools get it messy.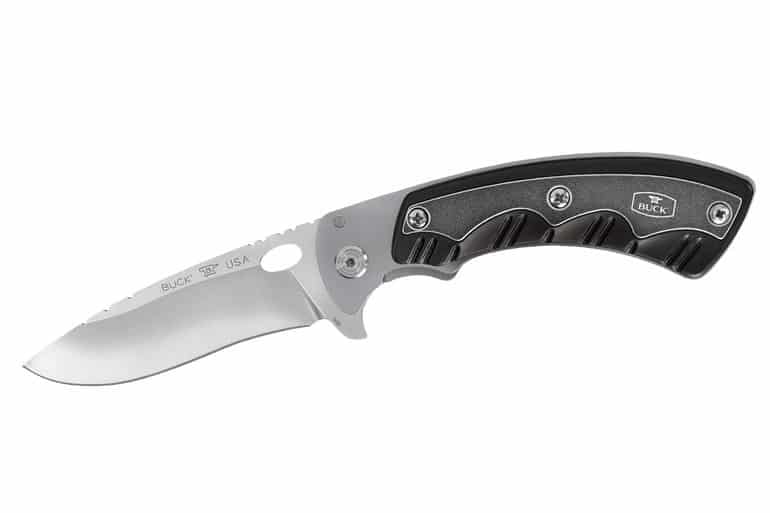 In the same line, we have a Buck Folding Skinner. Just as handy as the Skinner Guthook, but with a little more heft to it. It's comfortable, it's the perfect size for whatever field dressing you need to do, and it can even handle some light bushcraft if you were so inclined.
The BuckLite Max Series
Also new from Buck is the improved BuckLite Max Series. These Buck knives are economically priced, comfortable, and hardworking. They're perfect for anyone thinking about getting into hunting, but who don't want to drop a bunch of money on top-of-the-line tools just yet. These knives are also great for anyone in need of backup tools. Comes in a Large and Small size, guthook and non-guthook (and in bright orange or camouflauge for the small size), these full-tang knives may not look fancy, but they'll get the job done. Thankfully, with Buck, affordability doesn't equate to lower quality.
The Buck Selector 2.0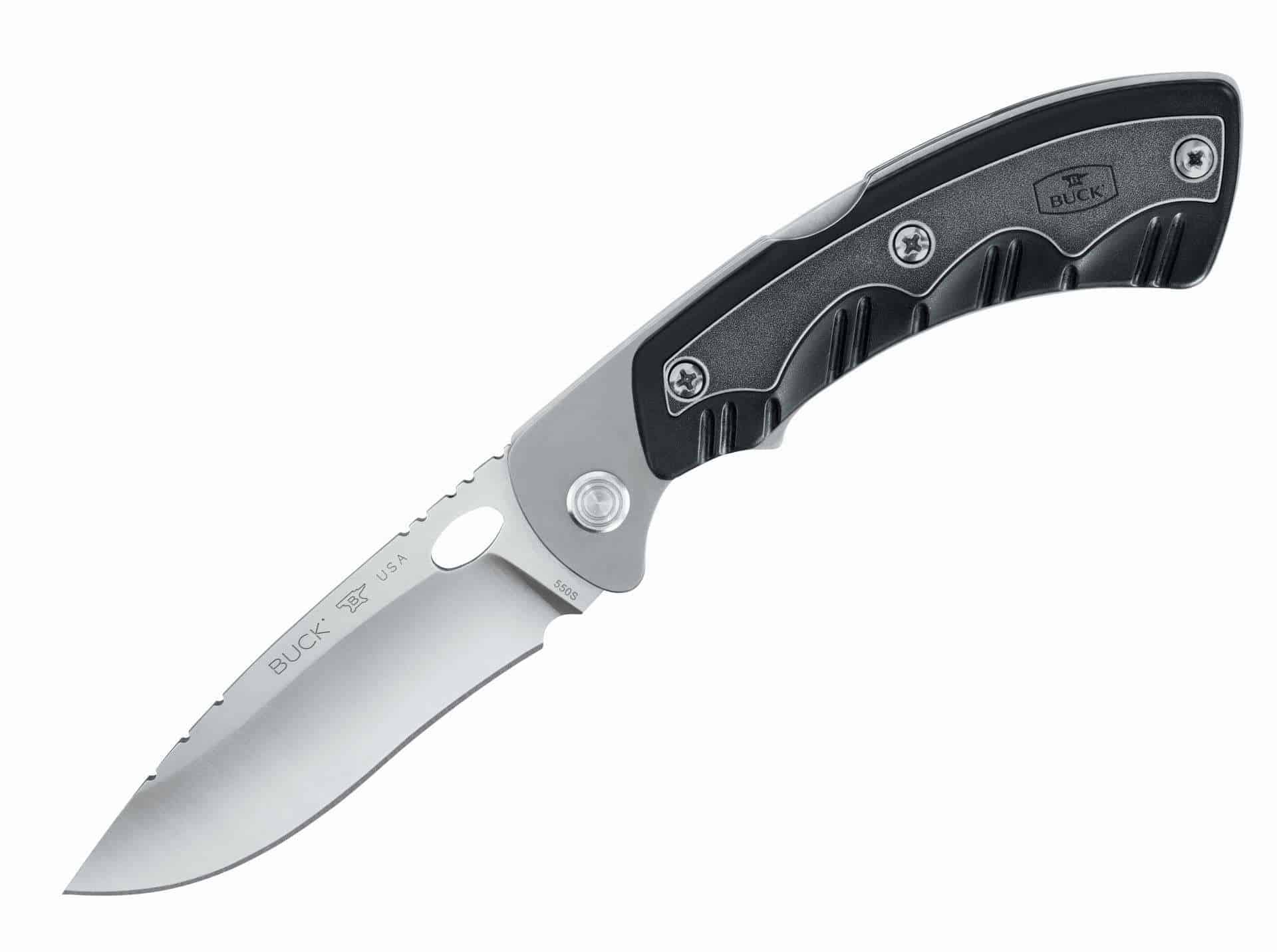 Next up, we have a reinvented version of a Buck fan-favourite: the Buck Selector 2.0. Yes, it's back, after years of pleading with Buck. The Selector 2.0 is a folding hunting blade that features three different interchangeable blades, a plain-edge drop point, a partially serrated drop point, and a gutting blade. Your belt only has so many available spots for sheaths! Now you can carry a 3-in-1 knife that will make your life that much easier.
And Two Special Orders!
And lastly, we've brought in two special limited edition products: the never-seen-before Buck Kinetic Throwing Knives, and the Cocobolo Special 119 hunting knife.
Buck's Kinetic Throwing knives were created in 2005, but never introduced for the public. Now, after loads of testing and refinements, these knives are ready for you. And what makes them extra special? There's only 500 sets in existence, and those will be the only sets produced!
These knives come three to a set in a genuine leather sheath. They've been perfected for accuracy, and have their center of gravity marked on the blade. If you're looking for throwing knives that aren't going to disappoint, give these a spin. And since you'll be one of only 500 people who own these blades, make sure you show them off every chance you get! (After you've practiced some). Keep an eye on our stores for their arrival.
And as promised, we've brought in the Buck Cocobolo Special 119 Hunting Knife. A timeless favourite of Buck fans all over the world, this blade is for the huntsman who wants a solid, full blade that they can depend on. Available in black and silver, or Cocobolo and brass, this knife has made such a phenomenal impression on so many knife owners, we can say for certain that this knife is a "forever-quality" type of knife—the kind your granddad would have used and passed on to you.
Drop by a House of Knives
House of Knives is your official destination for Buck Knives in Canada. Make sure you drop into one of our locations in BC and Alberta or shop online 24/7.
---
---