Leatherman FREE Arrives at House of Knives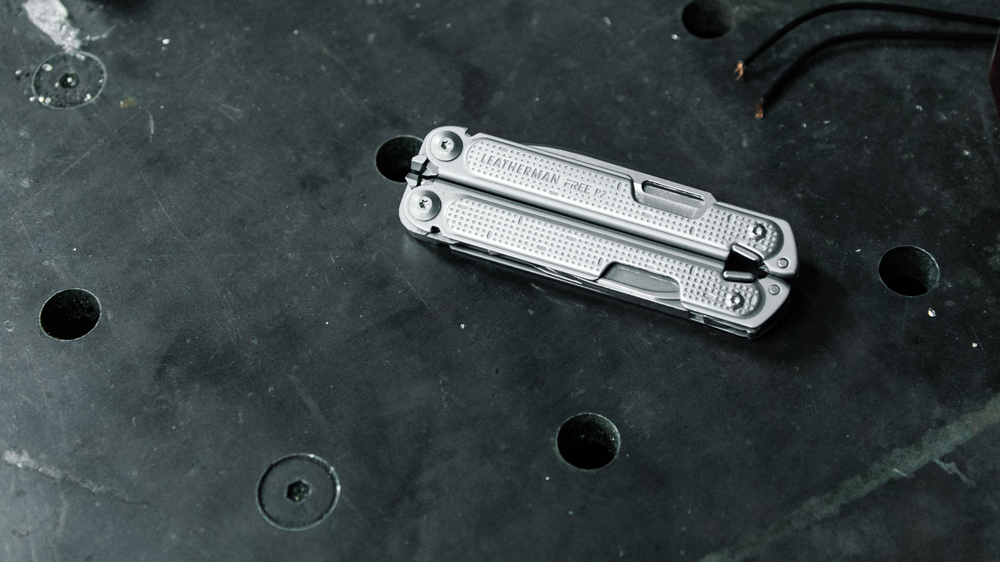 Leatherman is asking us to 'unknow' what a multipurpose tool can be. And after 35 years of evolving, adapting, and pushing the limits, the company took that to heart to completely reinvent its definition of a multi-tool. That end-to-end redesign has culminated in what is known as the new Leatherman FREE series.
The Leatherman FREE has a truly evolved design. But we're not saying that their original tools were archaic by any means. They are still some of the best on the market by any measure. But in order to update the tools for a younger and more tech-savvy market, Leatherman has taken cues from other industries such as consumer electronics, and in particular, smartphones. The FREE features haptic feedback which gives the user a positive feel that lets us know when tools are deployed or locked into place. Similar to when you type on a screen and the motors underneath give you that sensation of a keypress on the virtual keyboard. Speaking of feel, the tool also has some unique new patterns that serve to provide added grip, without feeling like it's digging into your hand.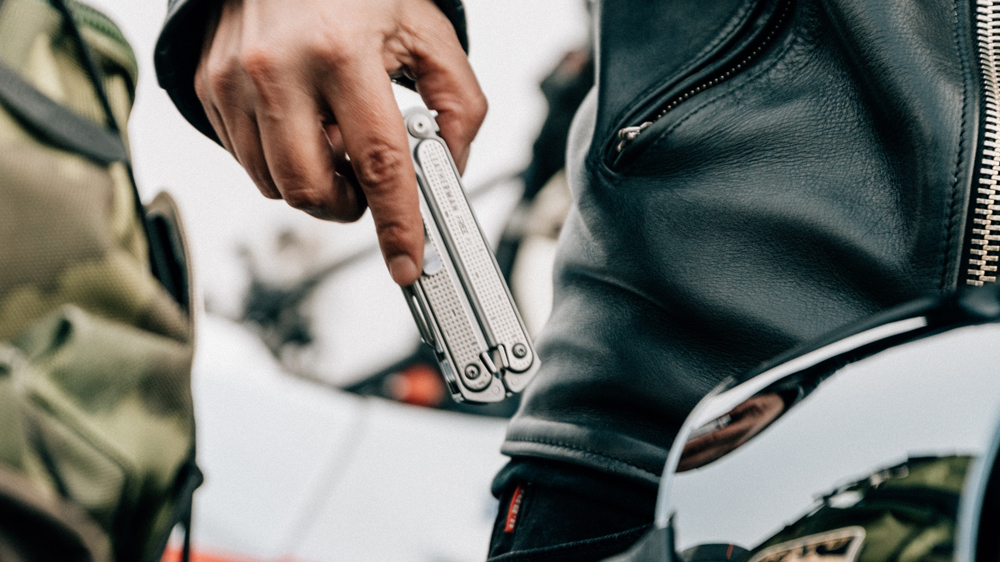 Another new feature of the Leatherman FREE is the new magnetic architecture. The FREE now uses magnets to secure each tool to the body, and it also provides an additional audible clue that lets you know that the tool is locked. But more importantly, this revolutionary magnetic locking system allows smooth and quick access to tools. In fact, the Leatherman FREE can be used one-handed. With some practice, the pliers can also be folded and unfolded with one hand as well. Something that was very difficult to accomplish with previous tools.
Speaking to ease of use, the Leatherman FREE was designed so that every tool can be accessed from the outside. This allows you to easily open tools with one hand, instead of having to open the tools first and dig around inside the inner recess. Sometimes those tools just need more than a nudge, which can lead to some pretty ugly looking fingernail chips. And adding to this additional smoothness and accessibility are brand new cam locks that provide positive retention once the tool is clicked in place.
The new Leatherman FREE family comes to Canada today and the new P-Series (P2 and P4) are available exclusively online only. Order one today and take advantage of FREE in-store pick-up or make your order a minimum of $199 for FREE shipping to most destinations in Canada.
What do you think of the new Leatherman FREE? Let us know in the comments!
---
---